Treat stubborn areas with your personal slimmer
Despite having a healthy diet and exercising regularly, often, men and women have stubborn areas where fat accumulates and is difficult to eliminate without intervention. The most common areas are the love handles, lower stomach, saddlebags, arms, thighs and hips.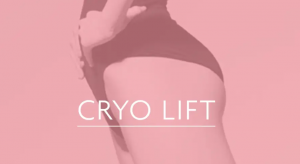 The Cryolift: the cold way to eliminate fat! It is a non-surgical, safe and efficient technique for gently and efficiently reducing fatty areas for patients who have excess localised fat who want to avoid invasive procedures involving liposuction and general anaesthetic.
The Cryolift, consists of exposing the target area to extreme cooling. Fatty deposits or adipocyte cells are sensitive to low temperatures, up to 40% of the fat cells are destroyed during the procedure and then subsequently eliminated by the body in a few weeks.
Who is Cryolift suitable for?
The Cryolift is suitable for everyone (subject to a pre-medical consultation) looking for a non-invasive technique to treat specific bulges that cannot be tackled with diet and exercise alone. It is effective on all localised areas of excess adipose tissue.
What happens during a Cryolift treatment?
Before the first Cryolift session, all patients are seen by a specialised doctor for a preliminary medical assessment to establish the suitability for the patient.
At the beginning of the session you may feel a pulling or pinching sensation on the skin, which will quickly disappear with the cooling process. At the end of the session the hand piece(s) is removed and the treated areas are massaged for about 10 minutes. The massage at is a key part of the Cryolift, treatment because it allows us to "break up" the fatty cells and therefore eliminate the maximum amount of fat possible.
Results of Cryolift
The results of the Cryolift, are not immediately visible as the fatty cells are progressively eliminated by the immune system. After 4 to 6 weeks, you will be able to see the results, but you will continue to eliminate the cells for 3 to 4 months after the treatment.
The results vary from patient to patient. In general a fat loss of 30 to 40% of the fat in each zone from one session, which is usually sufficient for small areas of lipodystrophy.
Additional information
The Cryolift is an innovative and efficient method, which is based on numerous scientific studies. It is a medical procedure, carried out under medical supervision.
To treat hyper-voluminous bulges, several sessions of Cryolift may be suggested and can be repeated on the same area, without risk, with at least 1 month between treatments.
* * *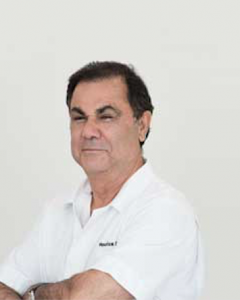 20 Canning Place,
London W8 5AD
Phone +44 (0)20 7937 1031