HIGH & ARTSOUZ Gallery present a special project by Vladimir Clavijo-Telepnev "Mirror"
27 сентября – 4 октября
Лондон
Лондонский бутик HIGH by Claire Campbell (16-17, Hay Hill) представляет новую коллекцию
ОСЕНЬ-ЗИМА 2018.
А также, совместно с галереей ARTSOUZ – специальный проект Владимира Клавихо-Телепнева "Зеркало".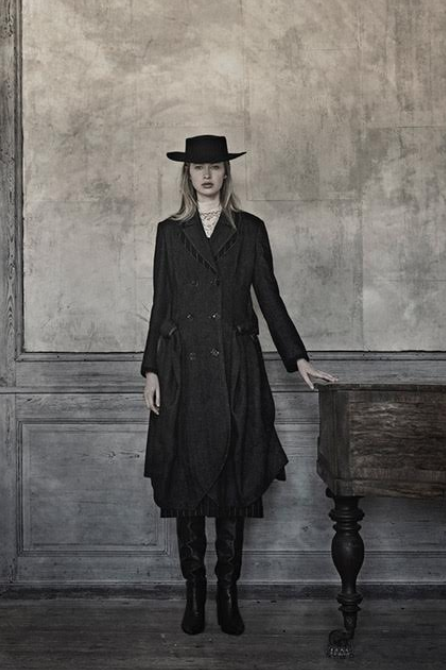 Vladimir Clavijo-Telepnev  is one of the most renowned modern photographers. His work is
characterized by an astounding mastery of the craft and seeming lucidity of stylistic vision,
that make his an unmistakable artistic signature. Every single texture of his arcane aesthetic
speaks the language of things yet unsaid and bound to mystery…
Vladimir Clavijo-Telepnev  born 1962, Moscow.
1986: graduated from the Moscow Academy of Graphic Arts as a graphic artist.
From 1986: a press photographer for Italian, French and Spanish editions and, at the same time, a proactive
participant at painting and graphic exhibitions sponsored by Moscow artists.
From 1993: a member of the International Association of Graphic Artists.
From 1999: work on his own photographic projects (e.g. the Beograd anti-war project with participation of
seven prominent Russian art workers)
2000: a member of the Russian Union of Photo Artists.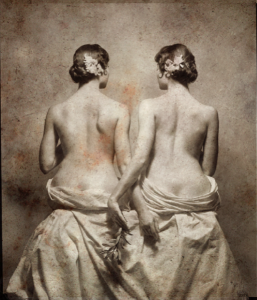 From 2000: a photo lecturer at the Moscow State University's journalism department.
2001: the winner of the Best Photo Project main award for the Portrait of Benedetta Borzini.
2001: named "a classic of the Russian Artistic Photography" by the Moscow Photography House. 2001:
recognized by the Kommersant daily as one of the two best photographers in Russia.
2002: the Imperfecto album named the best photo album of Eastern Europe in 2001/02 in Bratislava.
2003: Russian Post Modernism Nostalgia exhibition, New York, U.S.
2003: exhibition at the Russian Modern History State Central Museum.
2004: exhibition within the framework of the Russian Nights festival at the Art Hall of the Pacific Design
Center, Los Angeles, Cal.
2004: exhibition at the Novosibirsk Art Museum, Russia.
2004: exhibition at the Krasnoyarsk Museum Center, Russia.
2005: the Cherry Orchard photo album published.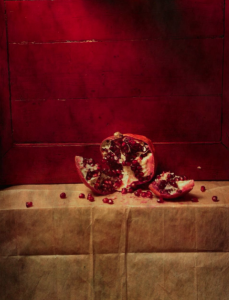 2006: Art London, "Russian Asia", joint project of Inna Khegay and the Artek Gallery, London, UK
2010: Pushkin Fine Arts Museum opened a section of photography with the participation of Vladimir Clavijo-
Telepnev, the only Russian exhibitor
2012: group exhibition "Museum's Centenary: a Photographer's View" at the Pushkin Fine Arts Museum
2012 : group exhibition of the best iconography for Lewis Carroll's "Alice", "A Mad Tea-Party", The Story
Museum, Oxford, UK
The author's works are part of the private collections kept by Elton John, Peter Greenaway, Princess Michael
of Kent, Prince Albert II de Monaco.
*  *  *
HIGH
16-17 Hay Hill,
London W1J 8NY
Tel: 020 7495 2595
london@high-everydaycouture.com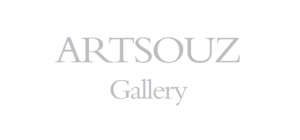 Curators of the project:
Inna Khegay, Oxana Kolomenskaya
+ 7 985 776 15 17
+44 794 902 11 07
www.artsouz.ru