Aston Martin are one of the world's most luxurious car manufacturers. The Aston Martin brand exudes style, luxury and is synonymous with James Bond.
Over the years, 007 has established himself as the icon of cool, defending Queen and country behind the wheel of the incredible DB5. The Aston Martin DB5 is the quintessential James Bond car, and one of the most recognizable and famous cars in cinema history. John Stears was brought on board the special effects team to add a few genius additions. Not only did the car have a smoke screen, Stears added machine guns, tyre slashers, oil slicks, a bullet proof rear shield, but the piece de resistance was the ejector seat. Paired with the heart throb at the time, Sean Connery, it quickly became a classic motor icon.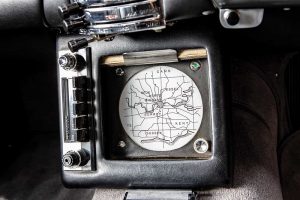 The car was so attractive to audiences, regardless if they were a petrol head or not, that the producers brought the car back for Thunderball, Goldeneye, Tomorrow Never Dies, Casino Royale and Skyfall. Since then Aston Martin has featured in the majority of the James Bond movies. The moment Q reveals to 007 his new toy with its new gadgets, cheers can be heard in cinemas across the globe, it certainly sends shivers down my spine.
Somewhere in the world there are some incredibly lucky people who have managed to secure one of the extremely limited edition gadget laden DB5s that are being made to order. It is simply every James Bond/Aston Martin fanatics dream come true. The replica DB5 Continuation has been designed partly by Aston Martin Works' engineers, and by Chris Corbould, a Bond movie special effects guru. You may ask why does Aston Martin need a specialist like Corbould on site? Well, it's not often in an engineer's day to day job to make a decent replica machine gun or oil slick dispenser!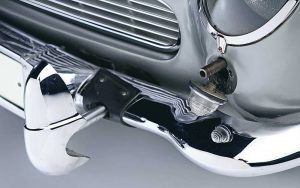 Each of these £2.75 million Goldfinger DB5 Continuation cars will come with a superb selection of gadgets, including a rear smoke screen delivery system, simulated oil slick delivery system, revolving number plates front and rear, simulated (thankfully) twin front machine guns, bullet resistant rear shield, and battering rams at either end of the car. However, those are just the exterior gadgets, inside the owners will have access to a simulated radar screen tracker map, a phone in the driver's door, arm rest and centre console mounted switchgear, and other wonderful gizmos.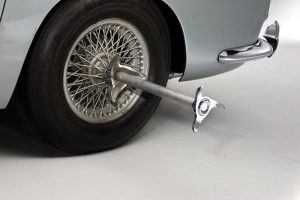 As you may have hoped, there is an optional ejector seat teaser. The only slight snag in owning this dream big boy's toy is that the car is not road legal, which is probably a good thing if one was prone to a bit of road rage… The lucky owner will only be able to drive it on tracks and private land. However, this is still the closest any mortal will get to driving James Bond's actual car, which is pretty damn cool. The first car is still in production, and the very lucky 25 can expect their very own Goldfinger DB5s to leave the factory floor in 2020.
Autor: Flo Duckworth