Interview with head of F&B at the Grosvenor Casinos Barracuda Club, Philippo Bruno
The Barracuda Club situated at Number One Baker Street has established itself as a little place of indulgence right in the heart of London. Whatever the reason for your visit, the team at the club will welcome you with open arms and leave you wishing to return again and again.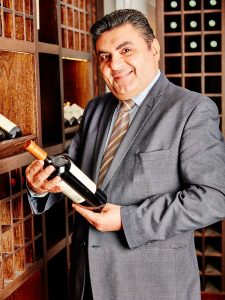 ·  When did you realise you wanted to work in the hospitality industry?
I realised my passion for the hospitality industry back when I was fourteen years old. It runs in the family, my father worked in the industry and then my grandfather before him. When I came over to England thirty-three years ago that's when it really started, and I was fortunate enough to work all over Mayfair, Pall Mall and Knightsbridge in some of the capital's best private clubs, casinos and hotels.
· How long you have worked in the industry?
My journey into hospitality started when I was hired as a commi-waiter at the Grosvenor House Hotel. This was an amazing moment for me and it was there that I experienced the hotel industry and how it works and got a taste of hosting the high-end customers of London. Altogether I have worked in the industry for 33 years all together.
·  Where else have you worked before the Barracuda?
I began my journey into the casino industry and worked in some of the most luxurious casinos in Mayfair area including the Clermont Club. I spent fourteen years at these casinos and then worked in the private members club The Dorchester as part of the illustrious F&B team there. Now I have joined the Grosvenor Casino team which I enjoy a great deal.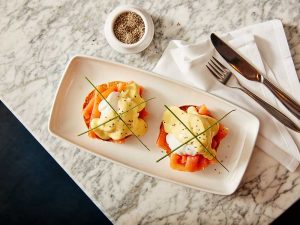 ·  Have you ever worked under any well-known names?
Yes certainly, some names that come to mind would be Sir Rocco Forte who owned the Grosvenor House Hotel along with John Major Wright who was a secretary at The Dorchester Club.
·  Have you served or looked after any famous faces?
Definitely during my career at some of the luxury casinos and hotels I have served the likes of Danny Devito, Sylvester Stallone and Olivia Newton-John. I also served and looked after Sir Alex Ferguson and some of the players at Manchester United when they made their trips to London.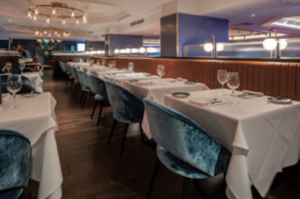 ·  What are some of the stand out moments in your career?
There has been a lot of highlights in my career and I have been part of truly great teams. Some that stand out for me was after years of hard work being appointed Assistant Restaurant Manager. Following that, my appointment as F&B manager at Grosvenor Casino Barracuda is definitely something I'm proud of.
·  How would you best describe your hosting style?
I feel one key element to my hosting style is confidence, I feel very confident when I host, I always try to make them comfortable and please them where possible. I think it's so important to make everyone feel important and part of the club, I believe that's important for our customers to be treated the same way. I have gained a lot of experience and I feel I understand the level of hosting and commitment the high-end Mayfair clientele expect.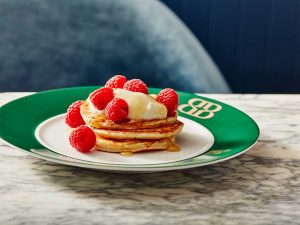 ·  How does it feel hosting the high-end customers at The Barracuda?
I really enjoy it. I feel very happy when I see the same customers coming back and remembering us. It shows that they had fun and they've come back. I love knowing my customers inside out, so when they ask "can I have my wine", we know exactly which wine they like, and I feel gratified.