Fiat 500. Classic vintage small city car
Fiat is a car company in Italy, founded in Turin in 1899 in the same year that saw the birth of the modern car manufacturing industry.
When you think of "classic vintage small city car", your mind immediately fantasies about scenes such as Italian job and therefore the amazing mini cooper. However, although the mini in popular culture secured its spot as the chief architect of the late 1950s city car revolution, not only did the Fiat 500 (1957) get there first, it did it better.
If you were to compare the two, although the mini will often grab the attention of a few passers-by, you are bound to see the whole pavement staring as the 500 glides past. With the modern mini looking more obese than petit, the Fiat will not only out-turn and out-park a Mini, it will also get through gaps a mini would blush to look at.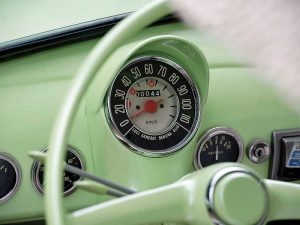 The Fiat 500 has recently come back into popular culture in the uk, after it's remake being around since 2007, but in the most unexpected way. The Love Island generation have now coined the term to form a cult seen all over twitter as "the fiat 500 girls", yet again showing the appeal to every generation.
This is a car that has remained a very much personalised car: there are countless colours, alloy wheel designs and styling options to choose from to make your Fiat 500 'unique'.
The 500 sells strongly to people who honestly don't care that technically and mechanically, other city cars outstrip it, as it's all about the look. With the increasing popularity in cities such as London for people to look like they just robbed a charity shop, when in reality their outfits are costing over a minimum of £500, the fact that the basic design is well over a decade old adds to the retro fashion.
What matters is the image it portrays – and it's hard to put a price on that.The 500 remains one of the best-selling city cars on the market, meaning over the years, Fiat has made only minor tweaks to the exterior styling and the interior, but more significant improvements to the engines and infotainment system.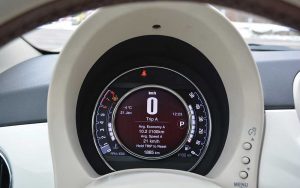 If it's retro charm you're after, the uber-chic Fiat 500 is your cheapest option. With timeless looks that are inspired by the 1957 classic of the same name, it can still turn heads more than a decade after its launch. No wonder it remains one of the best-selling city cars on the market.
Автор: Flo Duckworth