Creative Women Platform London Exclusive Networking Event
CREATIVE WOMEN PLATFORM LONDON
will host an exclusive networking event on
TUESDAY 28 SEPTEMBER 
at a charming
SOHO HOUSE CLUB DEAN STREET
a perfect nest for anyone with a creative approach to life and business,
a motto of Creative Women.
It will bring together highly successful female entrepreneurs, female members of the government, known personalities from business, show business, and more who will be addressing our guests during a cocktail reception. Guests will also be treated by surprise entertainers.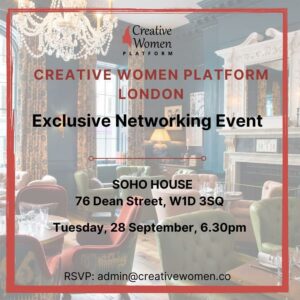 Some of the international members of the Creative Women will be joining the event via a remote connection. Join us, be inspired by powerful ladies who will share their wisdom with you, and learn how to join a unique Creative Women Platform.
There are special discounts for members.
Bookings online:
https://creativewomen.co/cwevents/exclusive-networking-event-london-2/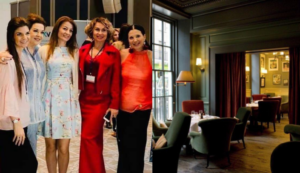 Alternatively, payments can be made via our office. We accept debit and credit cards.
Please contact us via email: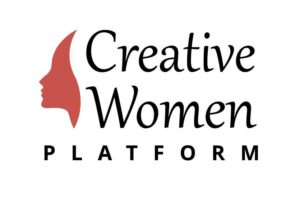 Enjoy networking during a cocktail reception and meet female entrepreneurs across various industries.
6.30pm                Guests arrival. Start of the event. 
6.45pm                Welcome Word from the Organisers. Speeches and presentations.
7.15pm                Networking – cocktail reception for the guests at the Top Floor and Library Bar.
8.15pm                Entertainment.
9.00pm                End of the event.
About the Venue
Occupying a restored Georgian townhouse, Soho House includes seven bars, three club rooms, a House Kitchen, outdoor courtyard, terrace and screening room.
Join this exclusive event at the one of the most prestigious private member clubs in London, which is a favourite spot for individuals from the art and creative industries, entrepreneurs and Royalties.
Soho House caters to the young, city-dwelling creative class, providing them with beautiful spaces in which to be young and creative together. 
Since opening in 1995, 
Soho House
 now includes 27 Houses in 10 countries, with more openings in Europe, Asia, and North America on the horizon.