As soon as I landed in Nice, I was transported very quickly to Juan les Pins where we had decided to stay, since Cannes can be a little claustrophobic at this time of the year. Since, we were attending the Secret Chopard Party, I dashed into the shower and got ready in record time and by 9:30pm I was in a taxi heading into Cannes.
Norah (Norah Lawlor Media Group), had arrived earlier in the day from New York and I was meeting her at Hotel Martinez where courtesy cars had been laid on to ferry party goers to the 'secret' venue.
What a glorious sight assailed me – lots of beautiful people, in equally stunning clothes and some already wearing their masks (very brave).  I found Norah and we made our way round the side of the hotel, where a long queue had already formed.  Lucky for us, Norah met a friend of hers (a NY dermatologist) who quickly whisked us to the front of the queue.  Now that's what I call service!! We then went through a process of having our names checked off a list and were asked to produce photographic ID.  If you didn't have it, you were not allowed to board and, believe it or not, there were a few that didn't make it past the security 'crew'.
Stifling a smug smile, we boarded and prepared ourselves for the journey.  As we were nearing the venue, we were told that we were going to the Château de la Croix des Gardes (don't worry, it didn't mean anything to me either) until, of course, I looked it up on my phone.  Et voila!  All was revealed.  It was actually used as a glamourous backdrop in the Hitchcock film – 'To Catch a Thief' and stands proud at the summit of the leafy Croix des Gardes.
The car stopped at the bottom, where we boarded golf carts which wound their way up the steep hillside until the music, bright lights and beautiful scenery revealed the 'château', in all its glory.
Trays of black lace masks were on offer for the guests, but we had brought our own (but never wore them), so I was walking around carrying mine and Norah's, looking as though I had attacked a local hen house.
A lot of alcohol was on offer, but to my dismay I saw no signs of food and I was starving!!  I hadn't had time to eat and I was ready to go out and attack the flower displays … or a passing leg or two… but the ice-cold Cristal, went down very well, sans food.
We wandered around the magnificent, beautifully lit grounds with their 360° panoramic views over Cannes, Les Îles de Lérins and the Mediterranean.
The entrance to the main house, was awash with a plethora of flora on display, climbing up walls and winding up and down an ornate staircase.  Cue for a photocall – Norah, not me…
Back to the main event, Enrique Iglesias kept us all amused and entertained and it was an eye-opener to see all the beautiful people swaying to the beat, getting a little tipsy and generally having a wonderful time whilst me, being me, preferred to 'people watch' and listen in to random conversations…
Finally, the food arrived – just as we were about to bid adieu!  Norah tried desperately to extricate me from the bowl food being served – truly delicious – but food won-out and eventually we left at around 3:00pm.  A word to the wise; never come between a woman and her food … food will always win the day.
Having finally arrived back at the hotel, I managed to remove all traces of makeup, such as it was, but forgot to take my disposable lenses out, so that the next morning, I was walking around in a bit of a haze, until I finally worked it out…
We both had to pick up our press passes and arrived at the Palais mid-morning.  It was not a dissimilar process to picking up a press pass for the Oscars, but perhaps it was a little less arduous.  Eventually, we had everything sorted, we looked at each other and Norah asked the question whether we wanted to see a film. Since, by my watch, it was time to have lunch, we did just that.  There is a fabulous little restaurant immediately opposite called La Potinière, where I had the most amazing 3 Fromages pizza, washed down with ice cold Rosé. What more could one ask for?  OK, Andy Garcia could 'tickle my fancy', perhaps … but Andy wasn't around, so I had to make do with the delicious food on offer.
Needless to say, after the feast, neither of us was in the mood for a film, so Norah suggested we go to Saint-Paul-de-Vence, since we had a reservation at La Colombe d'Or for dinner and whilst there, we could do a 'spot of shopping'.  And a 'spot of shopping' she did – I did not.
This little enclave is home to a lot of beautiful art galleries and some rather splendid household linen stores.  We strolled up the beautiful cobbled main thoroughfare, and since Norah wanted to add to her collection of Le Jacquard Français, we popped inside one shop and over an hour later and quite a few hundred Euros down, we came out to find it was nearly time for dinner.  Hooray, I thought! But no, there was just one more shop to enter – Parfums Godet.  What a gorgeous store, I thought.  There we found that we had another thing in common – we both like Oud – though the two on offer, I did not particularly like.  It is quite a strong, heady smell and I like to have it tempered slightly, with Rose (not Rosé, a subtle difference), for instance.  Anyway, we left empty-handed and sauntered down the hill towards the restaurant.
We were welcomed warmly and after a debate on where to sit, we sat down and enjoyed the view, after order the obligatory Rosé de Provence – so pale – with little resemblance to the sometimes sickly-pink which seems to permeate our supermarket shelves.  I know, if you want a good wine, you don't go to the supermarket, but Waitrose has rather a good selection of wines…
After a glorious meal, our stomachs replete, we dragged ourselves into a taxi and made our way back to Antibes.
The following day the weather was horrendous – grey, cold and drizzly… so what should we do?  Let's go out and eat… that's a good idea… since we haven't eaten much since we arrived here…
Lunch was at the delightful, Plage Keller, which is situated on the beach, where we had a view of the rain and a lonesome yacht (small) bobbing up and down in the grey sea. But the restaurant was packed to the hilt.
More glorious food and more rosé, it was time to go and we decided we would have a cocktail at the Hotel Belles Rives, a stunning homage to Art Deco.  As we arrived, the sun peeked through the clouds, the rain magically stopped and we were transported to a bygone age.
We were shown to our seats and we both decided to try an Irish Coffee which I normally have with Tia Maria but our luck had run out with that, so we opted to replace it with Baileys.  Sacrilegious, I know, but what can you do?  A rather miserable, but very able, pianist played whilst we sat back and surveyed the scene.  A woman came in, with her little yappy dog – both dressed in stripes – she obviously hadn't heard of 'vive la différence… but the dog was happy enough.
After spending a relaxing hour or two, enjoying the music and ambience, we became aware that time was moving on and we only had another hour or so before our next foray into the culinary world!!
A leisurely walk back to the hotel, a shower and catch-up with calls/emails and we were ready to go to our next port-of-call – Le Michelangelo – another restaurant playing host to the 'great and the good'.
Upon arrival, we were greeted by the owner, 'Mamo' and offered Perrier-Jouët Belle Epoque Rosé champagne – it would have been rude to turn it down…
Two glasses each later, we were led to our table where we were serenaded by the Troubadours – a French Riviera Party band.  They really are an excellent band and performed at most of the tables.  Great fun!
After our sumptuous repast, it was time to go and get reacquainted with my pillow and mattress – literally.
Film day. Enough with all the food and wine, it was time to see some films which, after all, was the main purpose of my visit, in the first place.
I took the 7min walk to Juan les Pins train station and two stops later (circa 10mins) I arrived in Cannes.
I have been to Cannes many times, but this was my virgin trip during the Film Festival.  What an eye-opener and probably the most memorable spectacles in the sheer volume of people – be it press, photographers, film enthusiasts, students, or just plain tourists … Cannes had it all.
My first film was Wim Wenders documentary, Pope Francis:  A Man of his Word which I found excellent but it left me quite emotional.  I did see several people leaving and I can only imagine that perhaps they had a conflicting screening to attend or they had enough religion for one morning. Either way, it was their loss.  Although I would not call myself religious per se, I am spiritual and this film certainly made me think about what a greedy, materialistic world we live in and this man, chosen by his peers, lives humbly, given the magnitude of his role within the world.  Really well worth watching, even if you aren't religious.
Next on my agenda was Les Chatouilles (Little Tickles).  I had no idea what the film was going to be about in terms of content, but it became all apparent a few minutes into the film.  It was remarkable and given the tough subject matter (child sexual abuse), which is very much in the news, it was handled with delicacy and did not inundate the audience with graphic detail.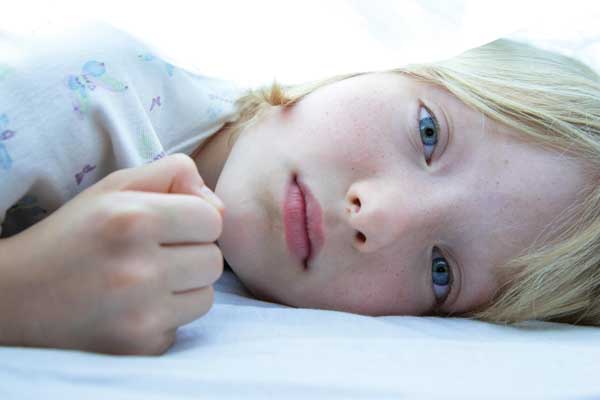 The film stars and is co-directed by Andrea Béscond (with Eric Metayer) and is based on her autobiographical one-woman show, Les Chatouilles ou La Danse de la Colère.   She reminds me of a younger, French version of Felicity Huffman (whatever happened to her??)
A beautiful film, not to be missed.
I hurried back to the hotel to have a rest, since we had an invite to Paul Allen's party on his yacht, Tatoosh and we had to be at the old port of Cannes, by 10:30pm in order to go through security (the usual) and be picked up by one of the courtesy tenders. Norah met me there since she had an invite to Spike Lee's BlackKlansman.
'Casablanca' was the theme for the evening, but neither of us decided to adhere to the Dress Code (but neither did anyone else for that matter…)
Whilst waiting for the tender, I met a lovely young American lady,   who runs an art gallery in London and represents such artists as    
A short ride later and we arrived at the yacht.  What a beautiful sight to be behold.  We were led inside where a sumptuous middle eastern feast awaited, with plenty of champagne and a couple of belly dancers were gyrating, centre-stage.  The party was on 3 floors, so we wandered around, whilst eating the delicious food – which happens to be my favourite.
Norah spotted Tom Bernard the co-President and co-Founder of Sony Pictures Classics who was very warm and friendly and came over to chat. We talked about Kelly Macdonald and his new film, Puzzle, due to be released in the USA in July and for someone of such eminent stature, he was very genial and down-to-earth.
At one point in the proceedings, everyone moved upstairs, to listen to Paul Allen and his band play.  They were really good and soon had everyone moving onto the dancefloor.
It was a really amazing night/morning and no expense was spared and everything had been thought out, so that guests were comfortable – down to the wicker baskets on each floor, laden with pretty leather Babouches (slippers) and silk/cashmere shawls.   
Just before 4:00am, we decided to call it a day and like Cinderella's glass coach (albeit at least 4hrs later) a tender awaited our return.
Words cannot describe how knackered I felt but exhilarated at the same time.
After, little more than 4hrs sleep, I was up, out and boarding the train into Cannes, for another day at the movies.
First off, was Di Qiu Zui Hoiu de Ye Wan (Un Grand Voyage Vers La Nuit/A Long Day's journey into Night) which was well over 2hrs long and is absolutely fatal if you have been out partying the night before.  But it is a stunning film, on all levels.  It is a tale of love found and then lost.
Luo Hongwu returns to Kaili, the hometown he left many years ago.  Once there, he begins the search for the woman he loved and whom he has never been able to forget.  It is simply mesmerizing and a little after an hour into the film, the main character wanders into a movie theatre and when he dons his 3D glasses, the audience does the same and from then onwards, you commence a remarkable journey, involving exquisite lighting and production design.
Not to be missed.
In the afternoon, I watched Euforia, Valeria Golino's second feature-length film and starring Riccardo Scamarcio, who I adore.  The last film I saw him in was the delightful Mine Vaganti (Loose Cannons).  If you haven't seen this film, please go out and buy the DVD now.
The film is about two brothers, leading diverse lives, who find their worlds turned upside down by illness.
I loved the blend of humour, alongside the serious thread running through this film.  It is very well directed and Scamarcio is excellent in his role a loveable rogue whose life, as he knows it, is about to be turned upside down.
Not to be missed.
Next up, I saw Sofia, Meryem Benm'Barek's debut feature which tells the story of a young girl who finds herself pregnant, living in a country where sex outside marriage is a crime and is punishable by up to a year in prison.
The film portrays a society where honour and appearances are valued, above all else, where there is a great class divide and gender equality is an entirely alien concept.  Difficult in parts for a worldly audience to understand and yet, this is a society still holding on to their long-held traditions.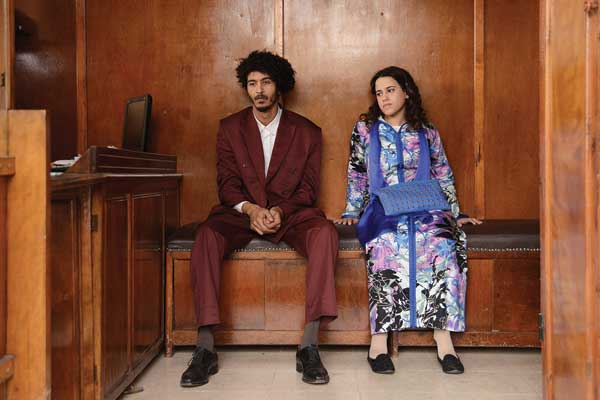 A stunning debut performance from Maha Alemi as the central character, is very convincing.  We in turn feel sympathy for her plight, but we also see another side to her character, which is not so palatable.
A great ensemble cast which cannot be faulted.
A beautiful film, with some light touches and is well worth watching.
Last, but not least, I saw Chuva e Cantoria Na Aldeia Dos Mortos (Les Morts et Les Autres/The Dead and the Others)
The film is co-produced by João Salaviza and Renée Nader Messora.
15yr old Ihjãc, a Krahô, from the north of Brazil, has had nightmares since the loss of his father and one day, while walking outside the village, he hears his father's voice calling him to the waterfall nearby.  There he informs Ihjãc that in order for his spirit to depart to the village of the dead, he must organize the funerary feast in his honour.  All mourning must cease.
However, Ihjãc does not feel prepared to perform this duty and runs away to the city.  Once there, away from his people and culture, he faces the reality that he has no notion of how to live in a modern society and in turn, it is unable to help him come to terms with his plight.
There are parts of the film where you feel you are watching a voyeuristic documentary on the indigenous Krahô.  It is very slow moving but worth watching nevertheless and you can have a 10min snooze or longer (which unfortunately I did) and you will still be able to follow the narrative.

The Palais des Festivals is a nightmare to negotiate and believe me it is very easy to get lost within the Palais walls – there are so many entrances and exits and I must have tried them all during my celluloid journey.
That said, I do seem to have a habit of wondering off into places where I shouldn't be.  One year, back in the 80s, I attended Wimbledon and was walking up a flight of stairs, where I passed a door which was slightly ajar.  "Curiosity killed the cat", as they say, so I went for it and found myself in the Players Bar area and very much alive.  You can't keep a good cat down…   
Another time I was at the BBC in Wood Lane and after running around the labyrinthine maze, I sauntered into the News Room, but that's another story.
So, I should have expected something untoward to happen in the Palais. In fact, it was after the aforementioned film screening that I found myself in a very small lift, to this day I have no understanding how, but there I was, happily going up and down, like a yo-yo, since the lift didn't seem to want to go in the direction that I thought I should be heading.  However, after several attempts, I finally found myself on what I thought was the ground floor, only for the doors to open onto what appeared to be a backstage area.
"Nothing ventured, nothing gained" being my motto du jour these days, I bounced out of my metal cocoon and could only see one path to follow, which I did. After meandering and passing yet another security checkpoint, I found myself in a beautifully decorated hallway – Dove Grey walls, black and white framed photographs of past and present luminaries of the silver screen – you get the picture… excuse the pun.  Suddenly, I had a lightbulb moment – I was in the Talent Area … duh.  I pulled myself up and walked the hallowed path, passing a few people en route, but no-one ever questioning my presence until I got to what appeared to be the exit door – manned by a female security guard.  With head in the air, I walked past her and suddenly found myself in front of a wall of glass looking out onto the Red Carpet – going down, rather than up!  How the hell was I going to get down? I walked through the glass door and looked at all the expectant faces – except that perhaps they were in a mild state of shock, since I was making my entrance starting from the top of the stairs and definitely on my way out!!  At least the security guard had the presence of mind not to start shouting at me and just let me get on with the 'walk of shame' – quelle courage.
With what appeared to be all eyes trained on me, I walked slowly down the steps – I envisaged falling, landing on my arse with legs akimbo and then not being able to get up, or worse, being helped up!  The thought was quickly erased from my mind as I took tentative steps towards the bottom.  But eventually I made it, with a look of sheer determination on my face as if it was an everyday occurrence, on my part – rather than the fact that once again, I had got lost and all I had been doing was walking from one screening to the next.  Finally reaching the end of my arduous journey, I found myself being delicately escorted off the carpet by a rather handsome security person and away I trotted… still none the wiser in which direction I should have been going, but at least I was out on the Croisette, ready to do battle with the masses.
It goes without saying that I missed my screening.
Since Norah had a 9:30pm meeting at Hotel du Cap-Eden Roc, we decided to eat locally and ended up at Le Perroquet.   It was very quiet and we were a little subdued, since it was our final night and our late nights/early mornings were catching up – especially with me.  I honestly don't know where Norah gets her energy from, but I suppose she does organise and attend lots of events, as part of her working life.
I cannot remember ever feeling quite so knackered – in fact, I felt as if I had travelled through several time zones, rather than just the one.  But what a way to go – give me more!!