The Vache Baroque Festival
NEW OPEN-AIR CLASSICAL MUSIC VENUE
TO OPEN WITH DIDO & AENEAS AS THE CALL FOR LIVE ENTERTAINMENT GROWS
DIDO TO BE PERFORMED BY RENOWNED MEZZO-SOPRANO KATIE BRAY
The Vache Baroque Festival, a new and exciting open-air music venue, will open its doors to the public on 4 September 2020 for the first time.
The festival aims to bring audiences first-class Baroque music in a stunning outdoor setting, with picnicking beforehand strongly encouraged. Just a stone's throw away from London, the VBF will be set in the grounds of The Vache, a historic stately home located in the heart of the Chilterns Area of Outstanding Natural Beauty.
Since mid-March, opera houses, concert halls and theatres have been left dark and all performers have found themselves without a stage. In response to the devastating impact Covid-19 is having on performers and the arts sector as a whole, musicians Betty Makharinsky and Jonathan Darbourne decided to take matters into their own hands and start their own festival. Striving to provide audiences and musicians with a much-needed cultural outlet, the VBF promises to showcase emerging talent met with a contemporary twist. By presenting multi disciplinary productions from the known Baroque canon alongside more obscure works, the VBF hopes to attract a younger and more diverse audience to Baroque music.
Baroness Deborah Bull, one of the patrons for the 2020 performances said: "The Vache Baroque Festival is a great example of the resourceful ways in which talented young creatives are responding to the huge challenges that the performing arts sector currently faces. By launching an open-air venue and colliding different art forms within their interpretation of Dido&Aeneus, the VBF team are offering new ways for audiences to experience masterworks, while inspiring the next generation of young artists and participants by welcoming them in to experience the final stages of the creative process. As so many arts and cultural organisations are unable to operate in these difficult times, I welcome the opportunity to support the efforts of emerging artists who, through courage and entrepreneurialism, are seizing the opportunity to create work and remind audiences of what we are missing while so many performance venues are sadly forced to remain dark."
The festival will be launching this September with two performances of Purcell's iconic opera, Dido&Aeneas, which charts the tragic love story of the pair. In an effort to make the festival more accessible, a number of local school children and performing arts students will be invited to watch the dress rehearsal free of charge.
Directed by critically-acclaimed 2007-2009 Jette Parker Young Artist Stage Director Thomas Guthrie, musically directed by Jonathan Darbourne and choreographed by Ukweli Roach, with members of his dance company Bird Gang performing, Dido & Aeneas will enchant and inspire in this modern take on a well known Greek myth.
In an attempt to keep the peace, Dido, Queen of Carthage agrees to marry Trojan Prince, Aeneas. As feelings grow, a blissful future seems certain. But unbeknownst to the happy couple, lurking spirits threaten to tear them apart…
Katie Bray, winner of the Dame Joan Sutherland Audience Prize at Cardiff Singer of the World 2019, leads the cast as Dido, Queen of Carthage. She is joined by: Jolyon Loy (Aeneas), Betty Makharinsky (Belinda), Angela Hicks (Second Woman), James Geidt (Sorcerer), Esther Mallett (First Witch), Sarah Anne Champion (Second Witch) and Rory Carver (Sailor).
Gianluca Marciano, another patron for the VBF said: "I strongly admire and support The Vache Baroque Festival. Betty and Jonathan are a great example for us all! Presenting a brand new festival while the Covid-19 pandemic has resulted in most of the musical scene shutting down worldwide is brave and visionary, but also becomes a symbol of resilience and hope, as well as a huge help for all professionals involved in music, theatre and dance. I am sure that The Vache Baroque Festival will become part of the extraordinary summer festival experience which makes the UK so unique."
The grounds will be open from 4pm for picnicking and pre-show performances. The first pre-show performance will start at 5.30pm. There will also be a 360-degree surround sound speaker installation.
Tickets are now on sale for Dido & Aeneas and can be purchased here: www.vachebaroquefestival.com
For more information please contact Amelia Anderson 
* * *
Production Information
Friday 4th September, 7.15pm with grounds opening from 4pm
Sunday 6th September, 7.15pm with grounds opening from 4pm
Running time of Dido & Aeneas: approximately 1 hour with no interval.
The Vache, Vache Lane, Chalfont St. Giles, HP8 4SD
For more information visit www.vachebaroquefestival.com
Facebook
Instagram: 
Twitter
* * *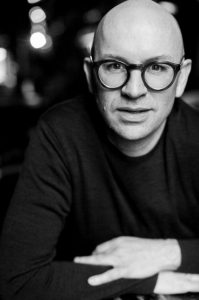 Thomas Guthrie is an innovative and award-winning British director and musician. A former Jette Parker Young Artist Stage Director at the Royal Opera House in London, his revival of David McVicar's Die Zauberflöte there won What's On Stage Best Revival 2018. His own critically acclaimed productions of Le Nozze di Figaro and Die Zauberflöte at Longborough Festival Opera led to an invitation to direct Wagner's Der Fliegende Holländer there in 2018 (subsequently called 'one of the best productions at this venue I have seen', Rupert Christiansen, Telegraph). Tom also works with non-professionals of all ages and backgrounds, including work with Streetwise Opera, the Prison Choir Project, the National Youth Choir of Great Britain, and the Royal Opera House. His production of Ludd and Isis, a new opera commissioned to launch the ROH's new Production Park in Thurrock,
involving a cast of hundreds, including professionals and amateurs of all ages, was acclaimed as 'one of the Royal Opera House's grandest achievements' (Opera). Thomas is the founder and artistic director of the charity Music and Theatre for All, Guest Artistic Advisor to the York Early Music Festival, was Belknap Fellow at Princeton University, New Jersey in 2017, and is proud to sing and play with Bjarte Eike's Alehouse Boys.
* * *
Jonathan Darbourne began his musical training as a chorister in the choir of Southwark Cathedral, under the direction of Peter Wright. During this time he sang the role of Miles in Britten's The Turn of the Screw, for which he received high critical praise ("Darbourne's Miles stands in the line of greats" – The Independent). Jonathan later read Music and sang as a choral scholar at Magdalen College, Oxford, and went on to further study as a countertenor at the Schola Cantorum, Basel, and the Barock Vokal programme in Mainz, where he studied with Andreas Scholl. In 2012 he took part in the world premiere of Stockhausen's opera Mittwoch aus Licht with Ex Cathedra, directed by Graham Vick, which was performed the next year at the BBC Proms. In recent years Jonathan has enjoyed giving recitals and singing with leading European baroque ensembles such as the Dunedin
Consort, Concerto Copenhagen, and the Freiburger Barockorchester. Working regularly as a chorus director (National Symphony Orchestra, Locrian Ensemble) and consort conductor, in 2019 Jonathan formed his own group – Nature's Voice – a vocal ensemble dedicated to performing music on themes concerning nature and the environment. Their primary venture – Sound of Nature – launched the Temple Church autumn concert series and featured a 360-degree soundscape developed in collaboration with sound producer Dan Samsa, who he is happy to be working with once again on this year's production.In demand as an arranger, Jonathan's commissions have been broadcast live on BBC Radio 3, and performed at London venues including the Cadogan Hall and St John's, Smith Square, as well as internationally.
* * *
Katie Bray, winner of the Dame Joan Sutherland Audience Prize at Cardiff Singer of the World 2019, is a British mezzo-soprano. Recent roles for Opera North include Hansel Hansel and Gretel, Rosina Il Barbiere di Siviglia, Varvara Katya Kabanova, Louis XV Chair/Female Cat/Owl L'enfant et les sortilèges, Lola Cavalleria Rusticana, and Nancy Albert Herring and she has also sung for Irish National Opera (title role, Griselda) English National Opera (Daughter Akhnaten and The Way Back Home), Scottish Opera (Lucilla La Scala di seta), Welsh National Opera (Zerlina, Don Giovanni), Garsington Opera (Zulma L'Italiana in Algeri and Zaida Il turco in Italia), Opera Holland Park (Mallika Lakmé), English Touring Opera (Zenobia Radamisto, Minerva Il ritorno d'Ulisse in patria and Satirino
La Calisto) and at the Grimeborn Festival (Charlotte Werther). She also recently performed in a staged cabaret of 'songs banned by the Nazis', Effigies of Wickedness, at the Gate Theatre, Notting Hill, in collaboration with English National Opera. Equally at home on the concert platform, Katie Bray has performed in prestigious venues such as the Wigmore Hall, Cadogan Hall, and the Holywell Music Room and she appears regularly in the London English Song Festival, where she directed concerts at Wilton's Music Hall, as well as at the Oxford Lieder Festival for which she recorded a disc of Schumann songs with Sholto Kynoch. Other recent highlights include a semi-staged version of Wolf's Italienisches Liederbuch with Christopher Glynn and Roderick Williams at Milton Court Concert Hall and Ryedale Festival, and the premiere of new monodrama Frida with the East London Music Group. Katie Bray is particularly noted for baroque repertoire and has appeared with Barokksolistene and Bjarte Eike, Monteverdi Choir and Sir John Eliot Gardiner, La Nuova Musica, Ludus Baroque, London Handel Orchestra and Laurence Cummings, Wroclaw Baroque Orchestra, and Spira Mirabilis. She has also appeared with orchestras including the Britten Sinfonia, Royal Philharmonic Orchestra, the Orchestre Chambre de Paris, and the Aalborg Symphony Orchestra. The 2020/21 season will include role debuts as Lucretia in The Rape of Lucretia for Potsdamer
Winteroper, Siebel Faust for Welsh National Opera, and Isolier Le Comte Ory for Garsington Opera.
Other highlights include Judas Maccabaeus with RIAS Kammerchor, and concerts with the Dunedin Consort, the Scottish Chamber Orchestra, the Royal Philharmonic Orchestra, the Hallé, the BBC National Orchestra of Wales, the Bach Choir, the Oxford Philharmonic, The English Concert, and at the Oxford Lieder Festival. Katie Bray graduated as a Karaviotis Scholar from the opera course at the Royal Academy of Music, and was awarded the Principal's Prize and won First Prize in the Richard Lewis Singing Competition.