An Overall "360 degrees" Anti-Aging Approach
Created in 2006, Bellefontaine skincare brand has opened the doors to the world of anti-aging through unparalleled luxury for an elite clientele looking for youth and excellence.
Bellefontaine cosmetic products, that are 100% made in Switzerland, are based on natural and precious ingredients from the Alps, pure water from glaciers and the most recent discoveries in biotechnology.
The aim of Bellefontaine skincare is to fight against soft inflammation, one of the main causes of skin aging, through the creation
of a unique and revolutionary complex, EDELGEN®. Composed of an edelweiss flower extract, EDELGEN® is combined with the benefits of six plant-origin anti-radicals, which work together to combat soft inflammation and provide a potent solution to the effects of oxidative stress. Biomimetic textures, designed with the greatest of care help the skin to absorb all the active ingredients. From case to case, each Bellefontaine product stimulates collagen or elastin synthesis, delivering hyaluronic acid, or smoothing the skin.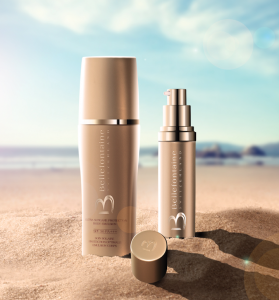 Bellefontaine is proud for its lines of essential treatments for the face and body: precious anti-aging care with caviar, revolutionary Cellstemine treatments with plant stem cells of Edelweiss, Alpine Rose & Argan, anti-aging sun protection, the Body Beauty Rescue line and new luxurious line for Men, that was exclusively launched in Autumn 2018.
* * *
Peter Yip,
The founder of Bellefontaine
The founder of Bellefontaine brand is Peter Yip, a great esthete from a Hong Kongese family of painters, who had been surrounded by art and beauty from his early childhood:
"If only we could create the antidote to skin aging," he often thought. "A synergetic bridge between science and nature… We would call it Bellefontaine, the spring left unaffected by time."
Peter Yip made a huge investment in Swiss high-tech laboratories and undertook long and ultra-sophisticated research programs before finally achieving the desired success.
An experience-based professional advice, and a highly selective distribution network are the main drivers of Bellefontaine skincare brand.
In London, Bellefontaine brand could be found in a range of exclusive places: Harrods Pharmacy, located on the ground floor of the world's most famous department store and legendary SPA Illuminata, that is nestled
in the heart of London's Mayfair.
* * *
Harrods Pharmacy
Harrods Pharmacy is an award-winning health and beauty Luxury Pharmacy within legendary Harrods Store in Knightsbridge. Their key goal is exceptional luxurious customer experience, bespoke personalized customer journey through out shopping with their Sales Associate Team. They treat all customers with personalized approach and it is very important to them that their customers come back to shop with Harrods Pharmacy again. Their friendly, passionate and highly knowledgeable team is very delighted to offer their expertise knowledge and bespoke service for luxurious Swiss Bellefontaine Skincare products. Harrods Pharmacy always adds value to the purchase, keeping regular contact with all their local and international clientele.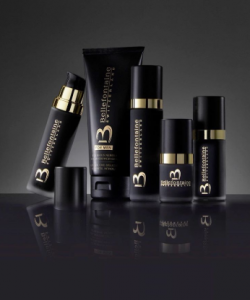 SPA Illuminata
Award-winning SPA Illuminata is a haven of peace & tranquility that offers bespoke & exclusive Bellefontaine treatments. The outstanding décor of the SPA Illuminata will be highly appreciated by even the most-demanding clients: sublime marble pillars, charming fountains and mosaic floors in combination with the atmosphere of genuine magnificence. Each visit is carefully tailored to the needs of each client, while highly skilled therapists will make their best to restore and reenergize your body and mind in complete luxury atmosphere. Bellefontaine Cellstemine Facial with collagen and Edelweiss stem cells (90 min £180) is an absolute must-try at SPA Illuminata: for a sublime, visibly smoothed & younger-looking skin, for an optimized rejuvenating effect.