Royal Drawing School. Best of The Drawing Year 2018 at Christie's
Best of The Drawing Year 2018 is a selling exhibition of 100 drawings by graduates of the Royal Drawing School's postgraduate programme, at Christie's King Street.
The Royal Drawing School presents drawings, prints and works on paper by 30 artists graduating from The Drawing Year, the School's postgraduate programme. This selling exhibition showcases the next generation of fine artists, illustrators, designers and animators, who have spent the last year exploring their practices through drawing.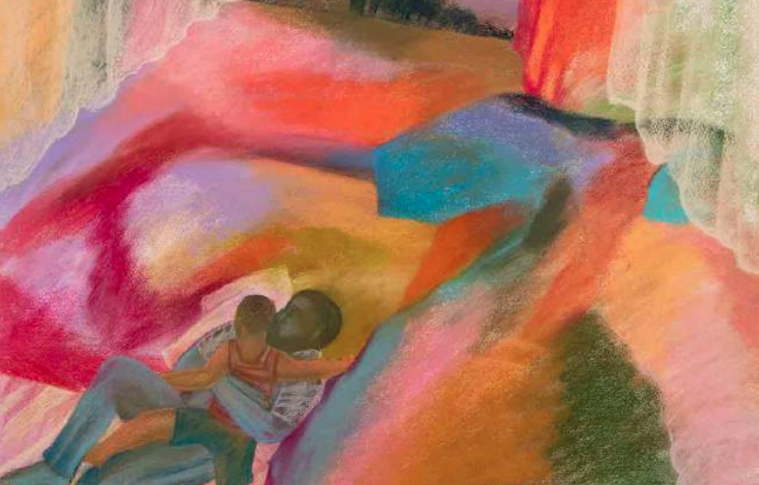 The Drawing Year was founded in 2000 as the School's flagship programme, and offers a year of intensive study in drawing from observation, taught by a distinguished faculty. Each student receives a full scholarship and free studio space, allowing artists of all backgrounds
to develop their paths in the creative industries.
Past graduates of The Drawing Year go on to work as fine artists, or have professional practices in illustration, animation, architecture, film and theatre design. Alumni have won high-profile awards including BP Portrait Award, Jerwood Drawing Prize (now the Trinity Buoy Wharf Drawing Prize), Lynn-Painter Stainers Prize, the Evening Standard
Contemporary Art Prize and ING Discerning Eye Prize. They have exhibited widely in the UK and internationally, and their work is included in major collections, such as Tate, the Royal Collection, British Museum and the V&A Museum.
The graduating students are exhibiting 100 works, representing the range of drawings, prints, and works on paper made during the last year.
Arjuna Gunarathne moved from Sri Lanka to the UK in 2005. He combines his studies of ancient temple paintings of South Asia and Mughal miniature painting with Western traditions, to create drawings of his political, social and personal experiences. His recent
works are primarily concerned with migration and migrants' struggles with self and family life. 'Cuddle,' for example, is a response to his son's questioning of the family's skin colour in a predominantly 'white' country. 'Airborne,' captures the sense of disorientation felt by migrants who uproot themselves from home countries. He is featured in 'A-Z conflict,' and has exhibited at the Museum of Ethnology, Austria and fourth Dhaka Art Summit, Bangladesh.
Sara Anstis studied art and sociology in Canada and Sweden before coming to The Drawing Year. Her images take shape through an intuitive exploration of memories and desires. Her scenes of lovers, and unruly 'primarily female' figures, can be found engaging in revelry and
living tender moments within landscapes built from imagination.
Ella Walker uses the compositions, colours and dress of medieval and early Renaissance art to tell contemporary narratives. Working across a range of sizes, from A5 to frescoes, she overlays pigments in tightly framed, shallow spaces that suggest constant interplay between
the realms of drawing, painting and design.
Irene Montemurro immerses the viewer in cinematic close-ups, exploiting the potential narratives that images suggest without needing to resolve them. Drawn in Japanese brush pen, and usually in her sketchbook, Montemurro focuses on the tactile qualities of familiar and unfamiliar bodies; awkward dynamics at play within amorous interactions, and the
romanticised relationships the viewer builds with the places they inhabit.
Rachel Hodgson brings her background in fashion illustration and photography to her work. She confronts feelings of embarrassment and ingrained feminine self-loathing, hoping to amuse and disturb the viewer. Hodgson injects fashion objects that carry personal significance, evoking her recurrent feelings of nostalgic despair in her sickly saturated reality made with greasy oil pastels and childish marks.
Dealers and auction houses often cite drawings as a good way to start an art collection if you are collecting on a lower budget. All the drawings in this exhibition are for sale; pick up a small print, study, or a large-scale drawing, with prices ranging from £150 – £2000. The commission goes towards funding the School's scholarship and bursaries programmes so
that high-quality drawing tuition is available to all regardless of background or circumstance.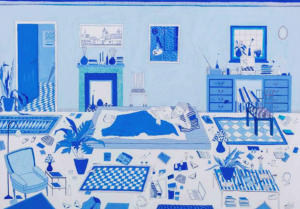 An expanded exhibition of over 300 drawings goes on display at the School's Shoreditch gallery, in The Drawing Year 2017-18 End of Year Exhibition (28 November 2018 to 16 January 2019). The students will also host an Open Studios at SPACE Studios (1 – 9 December 2018).
Exhibiting Artists
Gabriela Adach / Charlotte Ager / Sara Anstis / Phoebe Barnicoat / Raphael Barratt / Michael Bartlett / Clémentine Bedos / William Brickel / Nell Brookfield / Tommy Butt / Jemima Carter-Lewis / Sophie Chatham / Matt Cotton / Matilda Ellis / Nest Fitzgerald / Arjuna Gunarathne / Mary Herbert / Willa Hilditch / Ali RLH / Rachel Louise Hodgson / Martin Jackson / Oliver Macdonald Oulds / Holly Mills / Irene Montemurro / Rachael Neale /
Veronika Peat / Beth Rodway / Cheri Smith / Ella Walker / Naomi Workman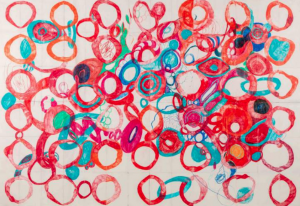 For press enquiries please contact Elizabeth Morrow, Communications Coordinator on
elizabeth.morrow@royaldrawingschool.org
020 7613 8568
LISTINGS INFORMATION
Title: Best of The Drawing Year 2018
Admission: Free
Dates: 9 – 14 November 2017
Opening Hours: Monday to Friday 9am–4.30pm, Saturday & Sunday 12pm–5pm
Christie's King Street
8 King St, St. James,
London SW1Y 6QT
www.royaldrawingschool.org
Twitter: @RoyalDrawing
Instagram: @RoyalDrawingSchool
Facebook: RoyalDrawingSchool
The Royal Drawing School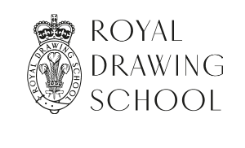 The aim of the Royal Drawing School is to raise the standard and profile of drawing through teaching and practice. It is one of only a few institutions in the world offering in-depth, quality tuition for those who wish to develop their observational drawing.
The School has studios across London and runs a one year MA-Level course, The Drawing Year, awarding a full scholarship and studio space in central London to every student, with living bursaries also available.
Alongside the postgraduate course is a Public Programme of daytime and evening courses for adults in drawing, painting and printmaking, attended by over 1000 students each week, with heavily subsidised fees and a comprehensive concessions scheme that make courses accessible to the widest array of students. In addition, the School runs a one-year full time foundation course, The Foundation Year, for students aged 18-19 years old and a Young Artists programme for students aged 10-18 years
old.
Previously The Prince's Drawing School, it became the Royal Drawing School in November 2014, when it was announced that HM the Queen had consented to the School's Royal status in recognition the of its academic and artistic excellence and its international importance as a specialist resource for people of all ages, backgrounds and abilities, who wish to
develop their observational drawing.
The Royal Drawing School is part of The Prince's Charities, a group of not-for-profit organisations of which The Prince of Wales is Royal Founding Patron.
About Christie's
Christie's, the world's leading art business, had global auction, private and digital sales in the first half of 2018 that totalled £2.97 billion / $4.04 billion. Christie's is a name and place that speaks of extraordinary art, unparalleled service and international expertise. Christie's offers around 350 auctions annually in over 80 categories, including all areas of fine and
decorative arts, jewellery, photographs, collectibles, wine, and more.
Prices range from $200 to over $100 million. Christie's also has a long and successful history conducting private sales for its clients in all categories, with emphasis on Post-War & Contemporary, Impressionist & Modern, Old Masters and Jewellery.
Alongside regular sales online, Christie's has a global presence in 46 countries, with 10 salerooms around the world including in London, New York, Paris, Geneva, Milan, Amsterdam, Dubai, Zürich, Hong Kong, and Shanghai.
*Please note when quoting estimates above that other fees will apply in addition to the hammer price – see Section D of the Conditions of Sale at the back of the sale catalogue.
*Estimates do not include buyer's premium. Sales totals are hammer price plus buyer's premium
and are reported net of applicable fees.
Best of The Drawing Year 2018
9 – 14 November 2018
Christie's
King Street,
London
* * *
All Images courtesy of the Royal Drawing School
For high res versions contact Elizabeth Morrow: Elizabeth.morrow@royaldrawingschool.org