Russia is represented strongly at the
MUSIC WITHOUT BORDERS
International concert at London's prestigious
Cadogan Hall
on Thursday 16th January 2020 
The Executive Producer is Mark Stephenson, Music Director of the Oscar winning animation film Peter and The Wolf.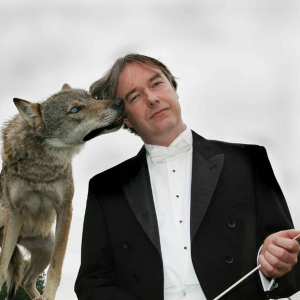 A sneak preview of the motion paintings from the animation film, which is currently in the making, ZAL AND THE PHOENIX, will be projected on big screen, to the accompaniment of a beautiful Kurdish Lullaby, in a brand new arrangement by the Switzerland-based composer Gabriel Currington and the Iranian international setar player Mehdi Rostami, which will be performed live by the full line-up of international performers.
Composers and musicians, nine nationalities, including Dmitri Shostakovich, Steve Reich and Farokhzad Layegh make for what promises to be a mesmerizing programme.
The exceptionally talented young photographer and filmmaker Egor Piskov
collaborates with the Spanish animation artist Cristina Martin and the eminent British painter Annabel Sebag-Montefiore, for the grand finale of the programme.
New Style readers are offered tickets in advance at a discounted


rate,

a saving of £5

on ticket prices £15 – £30, by quoting the
BOOKING CODE
MWB15
when ordering tickets from the Cadogan Hall Box Office online or by
phone:
020 7730 4500
* * *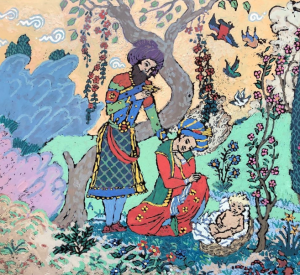 * * *
With the rising tide of racism and discrimination on so many fronts, the FERDOWSI tale of PRINCE ZAL, born an Albino, rejected by his Father the King, befriended and adopted by a Phoenix, eventually reunited with his parents, is a story for children well worth telling, as much now as it was 1000 years ago.
* * *
Photo: The Phoenix Flying Over The Palace, by Annabel Sebag-Montefiore.