I have encountered many spectacles in life, but Cannes must be one of the most memorable in sheer numbers of people – be it press, photographers, film enthusiasts, students, or just plain tourists … Cannes has it all.
Here is a short selection of films which I saw…
EUFORIA (EUPHORIA)
Two brothers, leading diverse lives, find their worlds turned upside down by terminal illness.
2018 |Italy|115mins |Comedy, Drama|Italian with English subtitles 
Release Date:   2018 (Italy)
Director:  Valeria Golino
Cast:   Riccardo Scamarcio, Valerio Mastandrea, Isabella Ferrari, Valentina Cervi, Jasmine Trinca
Euforia's opening sequence is pure cinematic brilliance.
Matteo (Riccardo Scamarcio) is, for want of a better description, a wealthy gay playboy who loves the good life – sex, drugs and rock'n'roll.  He runs a successful business which specialises in artistic projects and restoration work. Such is the pinnacle of his success, that one of his clients is the Vatican.
Living with Matteo, is his long-suffering "lady in waiting", Luca (Andrea Germani), who seems to spend his time sleeping on his couch, when he isn't mooning after his master.
Matteo's family comes from humble origins.  His mother, (Marzia Ubaldi), has come to terms with her youngest son's sexual predilection, although she can't help but reminisce over his past girlfriends and 'what might have been'.
Ettore (Valerio Mastandrea), his elder brother, still lives in the small town where they grew up and is the polar opposite of the charismatic Matteo.  He works as a lowly paid teacher, who is going through a painful separation from his wife (Isabella Ferrari) and son.  He is conflicted, since he has met a beautiful young woman, Elena (Jasmine Trinca) and is caught up in an ethical quandary.
Ettore has also been suffering from bad migraine headaches and after visiting the doctor for tests, Matteo decides to find out the results.  He is told that Ettore has an incurable brain tumour.  Knowing that this will destroy both his mother and brother, he decides to keep the information to himself, saying that it is only a cyst and at some point, the doctor will be able to operate after he has undergone chemotherapy.  Meanwhile, he tells his brother he should move in with him, whilst his treatment takes place.
Thus, begins Matteo's unhealthy obsession with Ettore's life and his denial of his brother's imminent death, even proposing, at one stage, to visit Lourdes, but instead taking a trip to the shrine of Our Lady of Medjugorje in southern Bosnia.  However, no miracle is witnessed.
This is Valeria Golino's second feature-length film as a director, after Miele (Honey) 2013.   I loved it, since it has a subtle blend of humour, alongside the serious thread running throughout.
Hungarian Cinematographer, Gergely Pohárnok has surpassed himself with some dazzling work with multi-layered visuals, using light and shadow and, in some way, bears more than a passing resemblance to Paolo Sorrentino's The Great Beauty (2013). 
Scamarcio, apart from being 'easy on the eye', is excellent as the lovable rogue, whose life, as he knows it, is about to take a tumble.  The last film I saw him in was the delightful Mine Vaganti (Loose Cannons) 2010.  If you haven't had a chance to catch this film, I am sure you can find a copy on Amazon and it is well worth it, for the soundtrack alone.
Mastandrea's Ettore captures our sympathy – here is a man trying to keep his family together, yet unable to do so and compounded by the fact that he is dying and his brother is insisting on taking over what short time he has to live.
Another must-see film. 
Twitch Factor:  Sub, Sub Zero
* * *
LES CHATOUILLES (LITTLE TICKLES)
A dancer battles with her memories of sexual abuse at the hands of a close family friend.
2018 |France|103 mins |Drama|French with English subtitles
Release Date:  14 November 2018 (France)
Director:  Andréa Béscond/Éric Métayer
Cast:  Andréa Béscond, Karin Viard, Clovis Cornillac, Pierre Deladonchamps, Grégory Montel, Carole Franck, Guillaume Tranchant, Ariane Ascaride, Cyrille Mairesse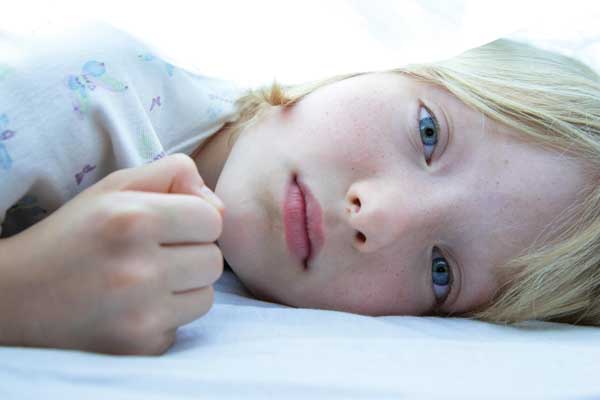 I had no idea what the film was going to be about in terms of content and the opening scene did little to enlighten me.  But the dancing with its powerful, wild and angry choreography, suggests an anguish needing to be released.
Flashback to Odette (Cyrille Mairesse) an eight-year-old, who loves ballet and is drawing in her bedroom.  Her next door neighbour and family friend, Gilbert (Pierre Deladonchamps) – who is married and has two sons – enters, closing the door behind him.  He suggests they go into the bathroom where he can dress her up like a doll.  If there was any doubt before, this is quickly dispelled as a flitter of anguish crosses Odette's face. We are spared the visuals, though subsequent scenes are handled with sensitivity.
There are comedic flashes running throughout the film, but particularly with flashbacks to a young Odette, attending ballet class and her teacher, Mme Maloc (Ariane Ascaride) finds the only male in her class exasperating.  The ensuing banter helps to lift the film, if only to bring some temporary reprieve from what is yet to come.
Back to the present day and we recognise the now thirty something, Odette (Andréa Béscond) as the frenetic dancer in the opening dance sequence.  Despite everything, she has realised her dream, although her past is threatening to unravel her.
I could have done without the scenes with her therapist, Carole Franck, since apart from allowing us a peak into Odette's backstory, the fantasy sequences only served to distract.
We watch as Odette struggles to maintain her career as her world spirals into drug and alcohol abuse, whilst relishing the effects of casual sex.
It is during this stage that Odette meets Lenny (Grégory Montel) a gentle and kind Osteopath, who falls in love with her, but never quite grasps the extent of her underlying problems.
Chatuouilles draws a subtle portrait of a dancer, sexually abused as a child who uses her dancing as a form of release and stars Andréa Béscond, who also co-directs alongside Éric Métayer.  It is based on her autobiographical one-woman show, 'Les Chatouilles' or 'La Danse de la Colère' and has transferred well from stage to screen
Credit should also be given to Pierre Aïm for his elegantly framed cinematography.
Béscond gives a finely nuanced and engaging performance and I was reminded of a younger, French version of Felicity Huffman (whatever happened to her??)
Her dance sequences are striking – ranging from hip-hop to contemporary and Odette's suffering is palpable beneath her wisecracking veneer.
Mairesse, with her innocent face and limpid blue eyes, is perfect as the prepubescent Odette, who trying to come to terms with what is happening to her, is never actually able to summon up the courage to tell her parents.
Deladonchamps is cringingly chilling as the abuser – especially since it is all hidden behind a handsome face.  Even Odette's mother, Mado (Karin Viard) seems to be not a little smitten by him.
Given the tough subject matter, this was handled with delicacy and at no time does it resort to the use of sensationalism or graphic detail.  It doesn't to – Béscond's own story tells it all
A remarkable film – not to be missed.
Twitch Factor:  Sub, Sub Zero

* * *
SOFIA
A young girl living in a country where sex outside marriage is a crime and is punishable by up to a year in prison, finds herself pregnant.
2018 |France, Qatar|Memento Films |80 mins |Drama| French, Darija with English subtitles
Release Date:  19 September 2018 (France)
Director/Writer:  Meryem Benm'Barek
Cast:   Maha Alemi, Lubna Azabal, Faouzi Bensaidi, Sarah Perles, Hamza Khafif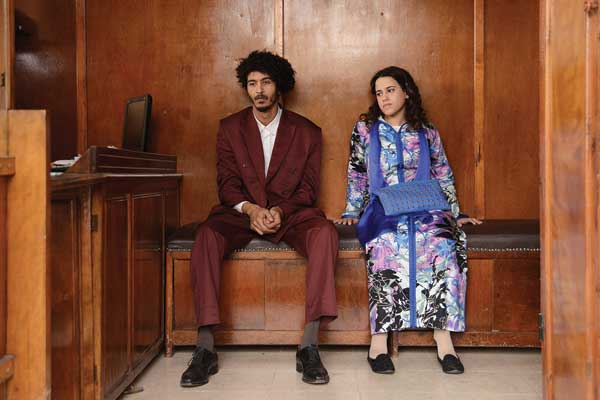 Sofia (Maha Alemi) a sullen-faced young girl is preparing food in the kitchen when she is suddenly overtaken by stomach cramps.  Her cousin, Lena (Sarah Perles) joins her just as she grimaces in pain.  Sofia tells her that her stomach hurts and Lena, who is a medical student, asks her if she can examine her.  Whilst palpating her stomach, slowly the dawn of recognition hits her face – Sofia is pregnant.  This compounded by the fact that suddenly her waters break, thus confirming the diagnosis.
In order not to alert the family, they sit down at the dinner table (quite how they manage that with Sofia in her wet underwear and jeans, is beyond me) but a minor detail.  Battling through the contractions, Lena takes matters into her own hands and announces that she is going to take Sofia to the hospital since she appears to be having women's problems (I'll say!) and it would be best to get her checked out.
On arrival, Sofia is asked to confirm the father's identity and to produce his papers since it is illegal for them to accept a woman about to give birth, without this information.  Sofia will not divulge his name and once it becomes evident that bureaucracy is going to prevail, Lena summons the help of a young doctor she knows, who works in the hospital. To add to all their problems, Lena's mother is constantly calling her for news of Sofia's malady.
Once the baby is delivered, Lena insists that the father needs to be told and cajoles Sofia into finally divulging the father's name – Omar (Hamza Khafif). They eventually track him down to a less than salubrious part of Casablanca, leaving Lena to wonder what she was doing in that part of the city, in the first place.  
Omar (Hamza Khafif) is shocked when he is told he is a father, insisting that they had only met once, by chance, when Sofia was fired from her position at a Call Centre and he had taken pity on her.  At no point was sex involved.     
So, who is telling the truth?
Lena turns to her mother, Leila (Lubna Azabel) for help and soon Sofia's mother and father turn up and both families sit down to discuss their offspring's future.
Meryem Benm'Barek's debut feature with its finely nuanced script portrays a society where honour and appearances are valued, above all else, where there is a great class divide and gender equality is an entirely alien concept.  Difficult in parts for a worldly audience to understand and yet, this is a society still holding on to its long-held traditions and beliefs.
An equally stunning entrée from Maha Alemi, who is very convincing, as Sofia. The role was actually written with her in mind, albeit that she was not an actress.  She elicits our sympathy for this taciturn and sullen young girl, whilst at the same time, her inner strength is slowly revealed, along with another side to her character, which is not so palatable.
Perles' understated performance as Lena, is perfect as she shows genuine concern for her cousin's predicament, slowly turning to moral outrage when she battles the country's cultural and religious taboos.
A great ensemble cast which cannot be faulted.
A well-acted film, with some light relief and is well worth watching.
Twitch Factor:  Sub Zero