Restore vitality and vigour to your hair in just a few sessions
Hair Loss in men and women is a normal phenomenon, however if hair loss becomes too significant, then one must make sure that this doesn't develop into a more serious form of alopecia.
Androgenic alopecia is most often hormonal in origin, caused by excess levels of testosterone, androstenedione… This presence is often caused by traumatic events such as stress. Often temporary, this can be treated and is not progressive.
In our clinic, several treatments are suggested to stimulate hair regrowth:
● Medical treatments such as minoxidil and propecia;
● Mesohair mesotherapy treatment;
● Mesoplasma for intensive stimulation of regrowth;
● Dray FUE technique of Hair transplant.
Mesotherapy is a very efficient and painless technique for slowing hair loss.
Medical trials show that the chances of regrowth using mesohair mesotherapy are 60%. It directly targets the causes of hairloss:
● Balances hormone levels around the follicles;
● Delivers specially-adapted nutrients;
● Stimulates blood circulation.
Mesohair mesotherapy is a non-invasive technique based on micro-injections directly to the epidermis of the scalp, in the targeted tissue. In a clinic a specially-adapted protocol has been devised by the doctor.
The two mesotherapy techniques – mesohair or mesoplasma – are prepared using the same vitamin base, including minerals, biotin, amino acids, hyaluronic acid, nucleic acids and coenzymes.
For mesoplasma mesotherapy the plasma of the patient, which is naturally rich in platelets and growth factors, is added, after taking a blood sample, which will actively stimulate hair regrowth.
How is a session of mesohair treatment carried out?
Each session of mesohair or mesoplasma mesotherapy starts with a detailed diagnostic exam of the skin and areas to be treated by the doctor. Once the diagnosis has been established, the treatment decided upon and consent received, the mesohair or mesoplasma mesotherapy injections are carried out by the doctor using an air pressure gun which delivers a micro-dose of either the mesohair or mesoplasma cocktails through a painless micro needle. The injections are carried out on the scalp to deeply hydrate and stimulate hair regrowth. At the end of the treatment an LED session is carried out to enhance the stimulating treatment.
Duration of mesotherapy treatment
Generally a minimum of 8 intensive sessions. Hair Loss generally stops after the second session and hair starts to grow back after two or three months.
Good to know
For people with severe hair loss, hair transplants using the Dr Dray FUE technique is also available in the Dray clinic in London.
Consultation is free of charge.
* * *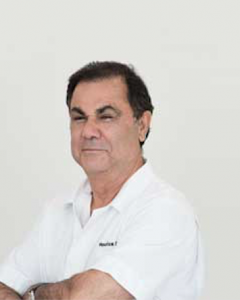 Dr. Dray Clinic:
20 Canning Place,
London W8 5AD
Phone +44 (0)20 7937 1031
WhatsApp +33 6 14 61 55 78
Instagram @clinic.dr.dray