Hydrate, plump, reshape and restore your lips
Over time, the signs of aging appear on the face and the lips become thinner, losing their colour and hydration. The care and appearance of the lips is very important for a woman to keep all her youth and personality! The lip refresh is an efficient solution for hydrating; plumping; reshaping; and restoring colour to thin and dry lips.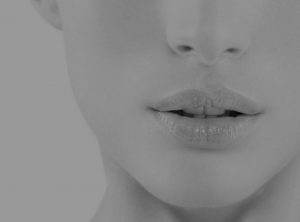 Many women and more and more men wish to rejuvenate the expression of their face and recover the freshness of their lips. The mouth and the lips are the key part of your face: they reflect your personality and expressions, showing emotions, smiles and joy.
What is the lipfresh?
The lip refresh aesthetic treatment consists of injections of a fluid, non-volumising hyaluronic acid and vitamin E, which smooth out lines around the mouth, and rehydrate and redefine the lips.
How to make wrinkles disappear and re-plump the lips?
Over the years lines on the lips start to appear and the pink colouring of the lips starts to disappear, creating a "withered" effect and a tired appearance. The Lip Refresh is a biocompatible, hydrating, and completely absorbable fluid, which is used as an aesthetic treatment to hydrate the skin on the lips, but also to structure and reshape the lips.
Lipfresh: for natural results on the face
The Lip Refresh using hyaluronic acid and vitamin E is a natural treatment for refreshing the lips and allows the skin to keep its natural appearance.
How is a session of lipfresh treatment using hyaluronic acid and vitamin E carried out?
A session of Lip Refresh treatment is quick, lasting about fifteen minutes. Each session of Lip Refresh treatment using hyaluronic acid and vitamin E starts with a detailed diagnostic exam of the lines and areas to be treated by the doctor. The Lip Refresh injections are carried out using a painless micro-needle in a few specific places.
At the end of the treatment the assistant systematically applies a refreshing and moisturising hyaluronic acid mask to calm the treated skin. The patient can then immediately go about their day, as the lip refresh injections using hyaluronic acid and vitamin E do not cause any major undesirable side effects and therefore there is no recovery time.
The lipfresh treatment offers immediate and long-lasting results on the lips with immediate effect. It is a non-allergenic treatment.
Good to know
Skin naturally contains a thin (non-crosslinked) hyaluronic acid. The use of this fluid is therefore perfectly compatible and non-allergenic, and the Lip Refresh treatment is re-absorbed after around six months.
* * *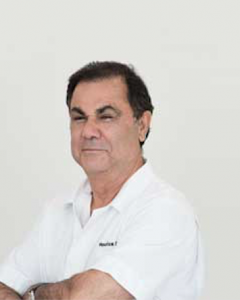 Dr. Dray Clinic
20 Canning Place, London W8 5AD
+44 (0)20 7937 1031
* * *
WhatsApp +33 6 14 61 55 78
Instagram @clinic.dr.dray