The 5th Russian Debutante Ball
Now in its fifth consecutive year, the Russian Debutante Ball in London will take place on Saturday 4th November, at the 5 star Grosvenor House in Park Lane, Mayfair. We would be delighted if you would join us for another spectacular event!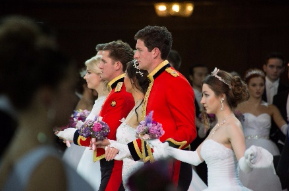 World Class Musical Entertainment
After the legendary opening ceremony, choreographed by Leonid Pletnev, President of the International Dance Union, and performed by forty graceful debutantes partnered by dashing officers from the Blues & Royal cavalry regiment, you'll be entertained by stellar world-class performers:
·         Maria Alexandrova and Vladislav Lantratov principal dancers of Bolshoi Ballet, Moscow
·         Alina Yarovaya, soprano soloist with the Bolshoi Theatre
·         Aigul Shamshidenova, Kazakhstan born soprano from Vienna
·         Tenor Sayan Issan
·         Violinist Yuri Zhislin
·         Professional Ballroom Dancing Champions Warren and Kristi Boyce
·         Swing Orchestra The Len Phillips Big Ben
and many more.
Patron HH Princess Olga Romanoff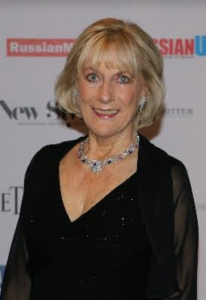 HH Princess Olga Romanoff, the great-niece of Tsar Nicholas II, is the patron of the Russian Debutante Ball in London. As this year marks the centenary of the end of the Romanov dynasty, her attendance will be a special reminder of the historical links between Russia and Great Britain – in particular, the close family ties between the Romanovs and the Royal  Family of Great Britain.
Princess Olga will be signing copies of her memoirs Princess Olga – A Wild and Barefoot Romanov, published in October 2017, during the champagne reception.
The programme of the Fifth Russian Debutante Ball
6.30 pm          Champagne and Caviar Reception
8.00 pm          Opening Ceremony
8.30 pm          Musical Performances
9.15 pm          Gala Dinner
12.00 am        Midnight Quadrille
1.30 am          Carriages 
Tickets are available in the following categories:
£590          Super VIP          
£450          VIP                     
£290          Business            
Prices include champagne and caviar reception, gala dinner with fine wines and vodka,world class entertainment and free drinks at the table till 11.30 pm.
The different categories reflect the positioning of the tables with the higher priced ones nearer to the stage and the dance floor. Please consult our floor plan to select your tablehttp://www.russkibal.com/london/en/tickets/
We are very much looking forward to seeing you at our fifth Russian Debutante Ball in London! An experience never to be forgotten!
Kind regards,
Elisabeth Smagin-Melloni
Managing Partner
www.russkibal.com
www.venskibal.ru
www.moskauball.at
www.amazingdanceworld.info
www.magicmarrakesh.info
www.amazingvienna.info
www.redsquarestars.info
www.goldencup.info
www.russianseasons.info