Русский бал дебютанток в Лондоне
В начале ноября состоялся V Русский бал дебютанток, который по уже сложившейся традиции проводится в великолепной гостинице Grosvenor House. Это блистательное событие объединяет любителей русской культуры и всех тех, кто ценит роскошь и аристократизм. Церемонию открытия подготовил хореограф Леонид Плетнёв – почётный президент Международного танцевального союза. Патрон бала – княгиня Ольга Романова. Почётным гостем бала уже третий год подряд является адмирал Лорд Уэст – бывший заместитель госсекретаря в британском Министерстве внутренних дел и любитель всего русского.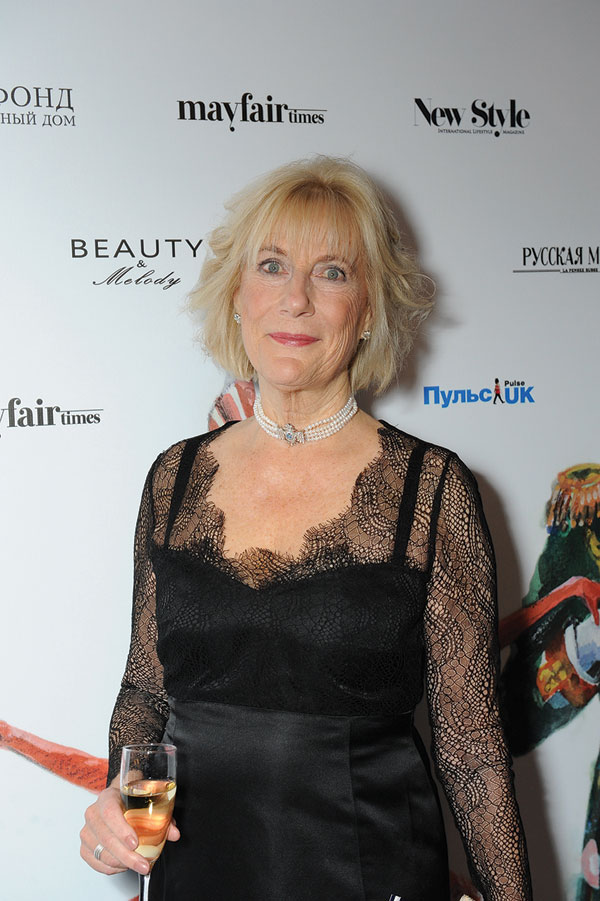 HH Princess Olga Romanoff, patron of the ball, wore a beautiful satin and lace dress created by Lady V Couture. She was also presented with a specially created pearl choker adorned with the Romanov crest in white gold and set with diamonds and topaz, designed by jeweler Angelika Grechnaya from Ekaterinburg.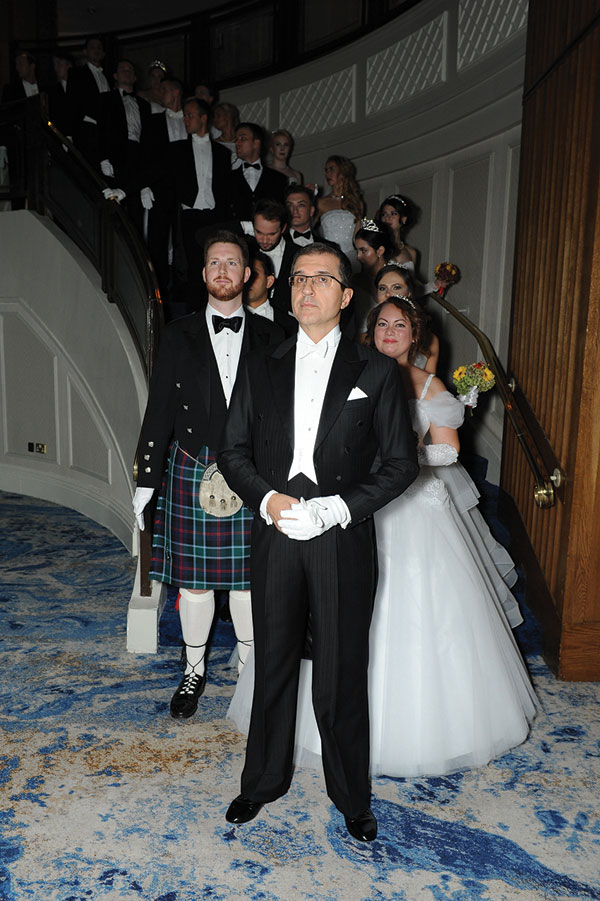 The Russian Debutante Ball, took place on Saturday 4th November at The Grosvenor House, It was a glittering occasion bringing together lovers of Russian culture and all those who appreciate the finer things in life.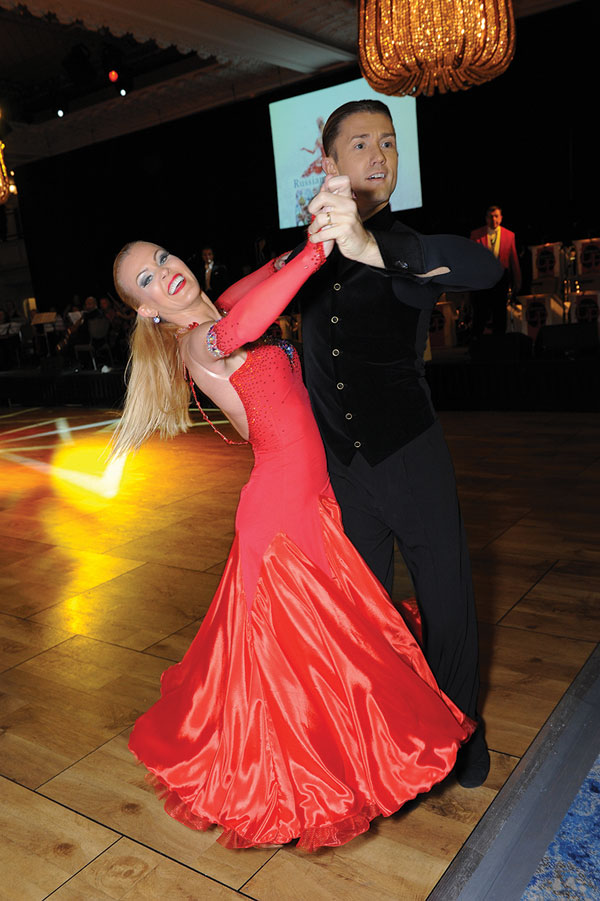 Fifty debutantes and their partners, swept down the majestic stairs of the Great Ballroom to perform the opening ceremony – choreographed by Russian dance master Leonid Pletnev, Honorary President of the International Dance Union. Some of the debutantes were led to the dance floor by dashing young Scotsmen dressed in kilts proudly showing off the tartan in the colours of
their family clan.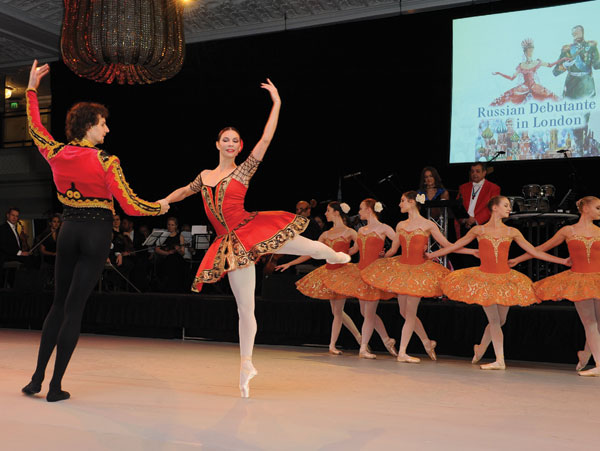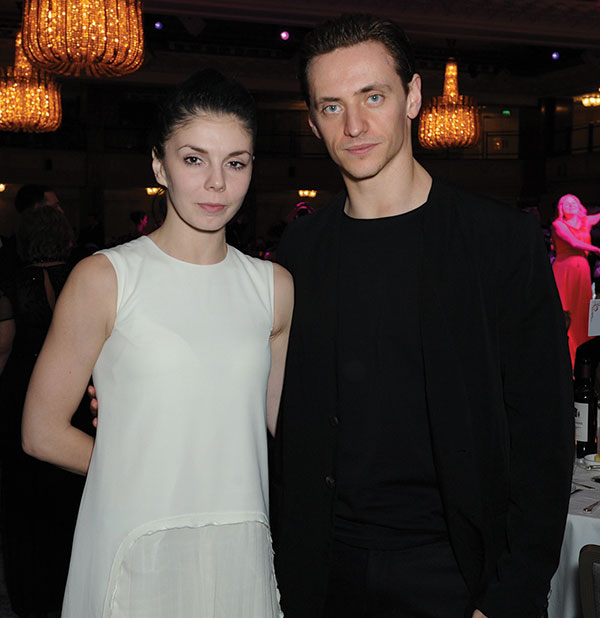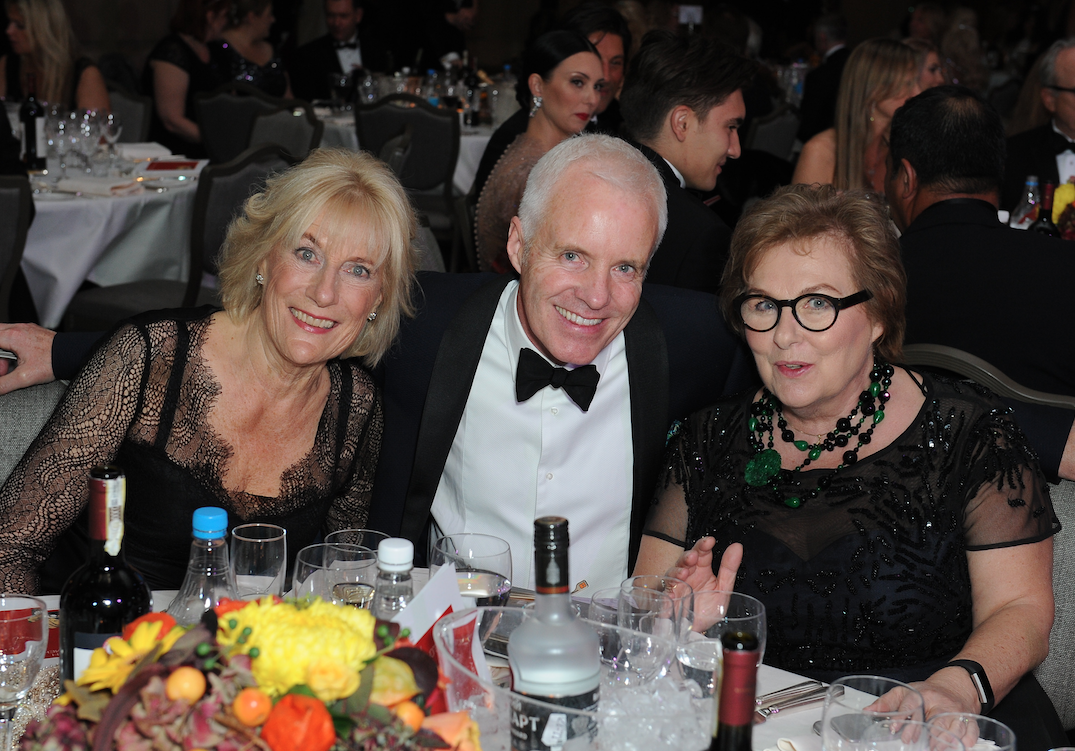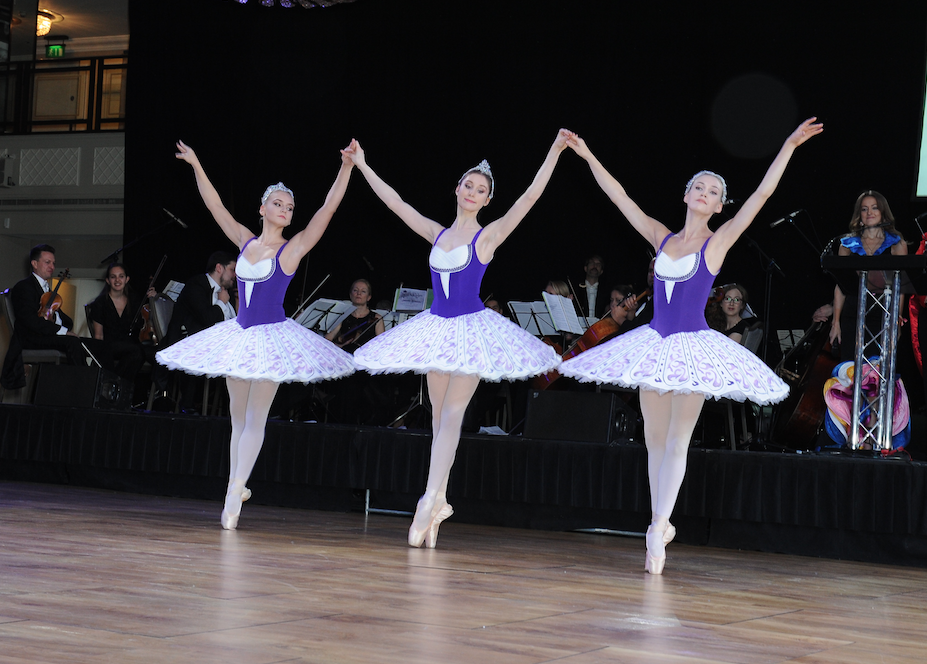 Guests were treated to spectacular performances by Maria Alexandrova and Vladislav Lantratov, principal dancers of the Bolshoi Ballet, Alina Yarovaya, soprano soloist at the Bolshoi Theatre, Kazakhstan born soprano Aigul Shamshidenova and tenor Sayan
Issin. Award-winning Russian violinist Yuri Zhislin and dancing champions Vera Fortushnjak and Luca Tonello also performed to
great acclaim.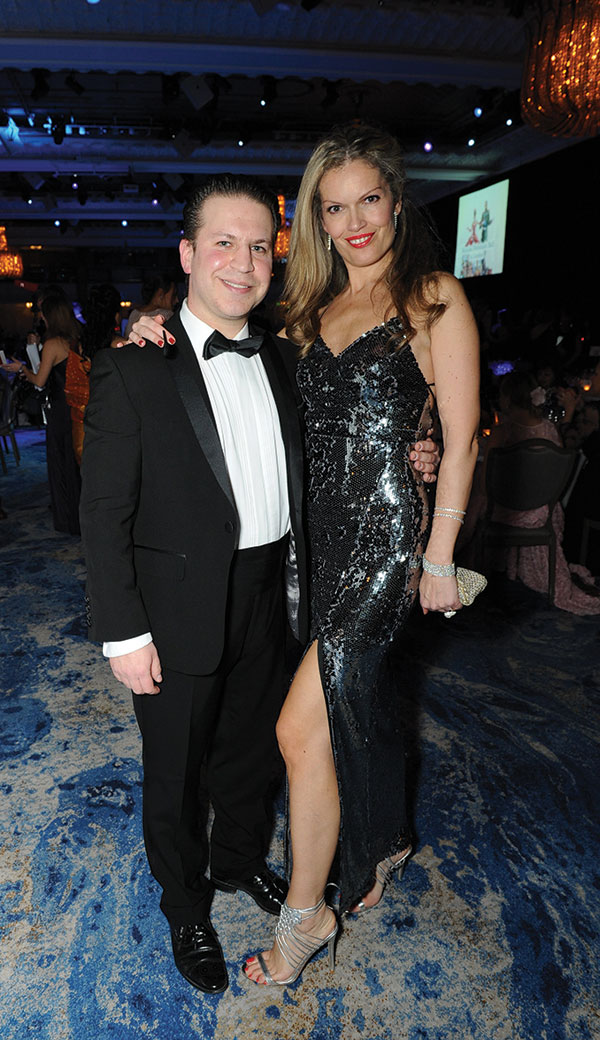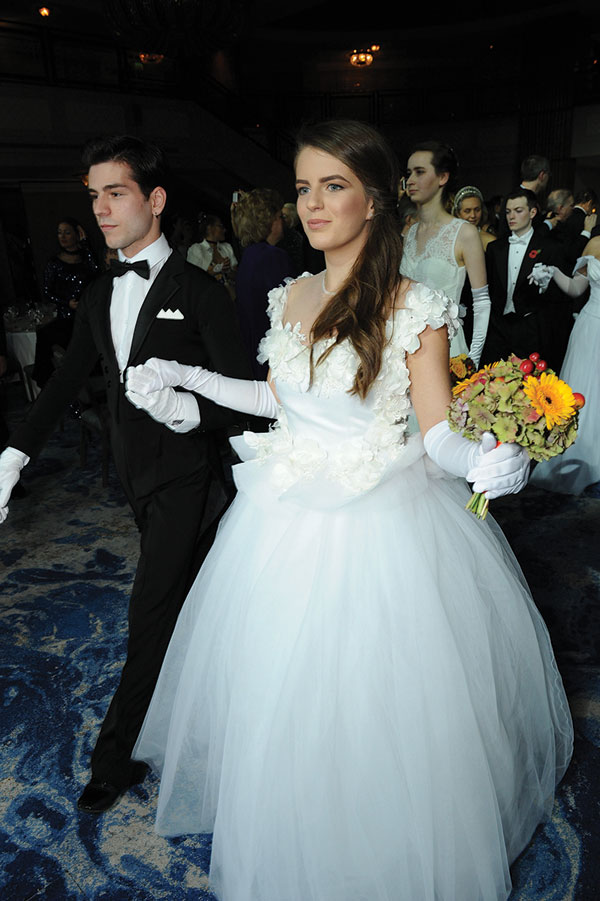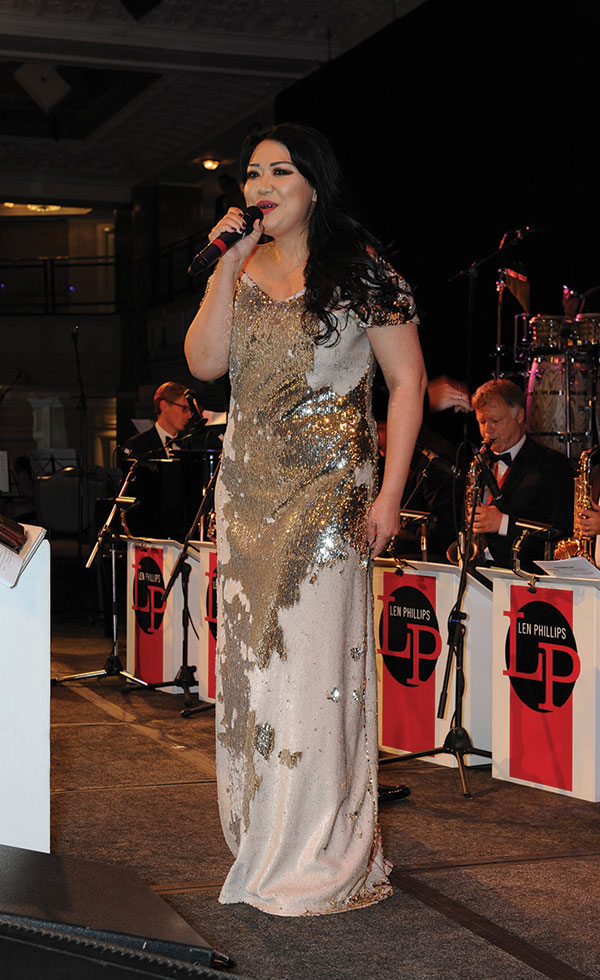 Guest of honour Admiral Lord West – former Parliamentary Under-Secretary of State at the British Home Office, and lover of all things Russian, attended the event for the third consecutive year. Amongst the guests were also superstars Sergei Polunin from the Royal Ballet and his romantic and dancing partner ballerina Natalia Osipova, while fashion designer Oswald Boetang was another well-known personality amongst the fashionable crowd.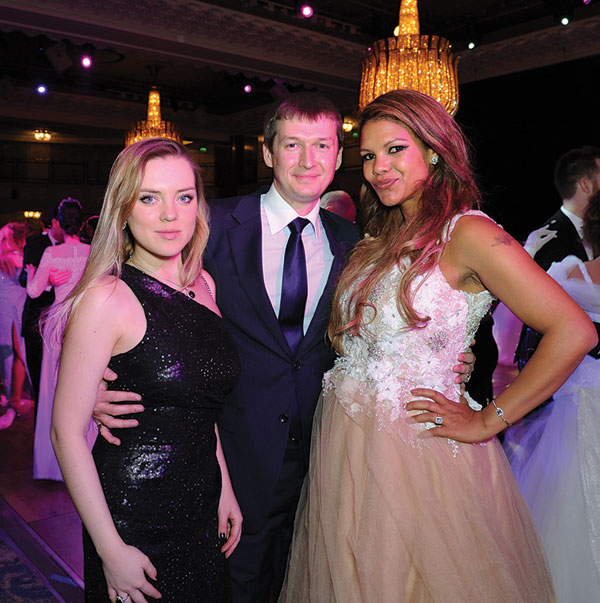 Guests feasted on Russian black caviar washed down by generous shots of vodka before tucking into the fine three course dinner created by the executive chef of The Grosvenor House. When midnight struck it was time for the quadrille, a tradition associated with grand Viennese and Russian balls. There was still time for merriment until 1.30 am when eventually The Great Room
emptied.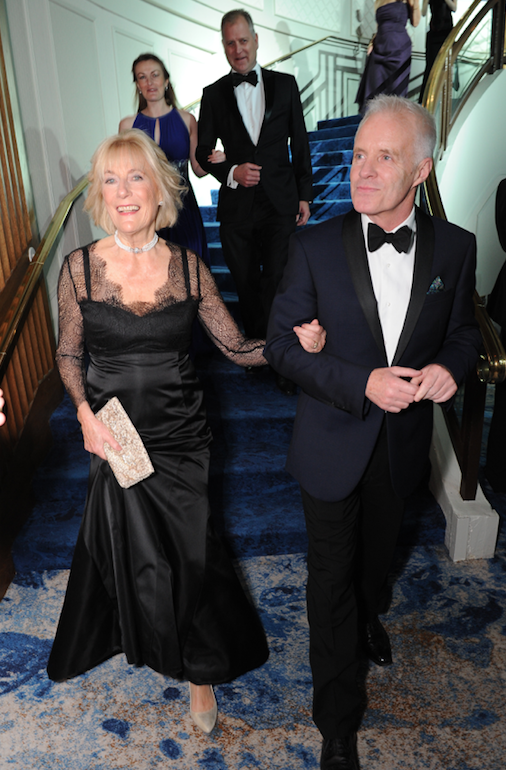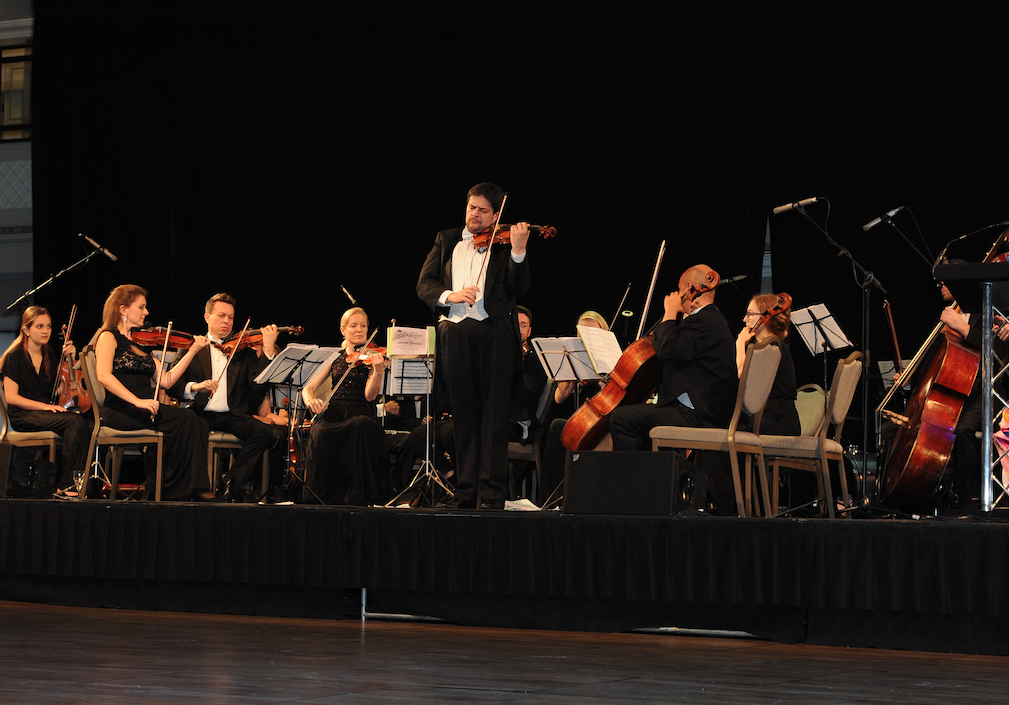 The evening was a fundraising event through the Russian auction house LITFUND, raising £30,000 with the sale of paintings created by famous Russian artists and for the benefit of young struggling ballet dancers, enabling them to pursue their education in the UK.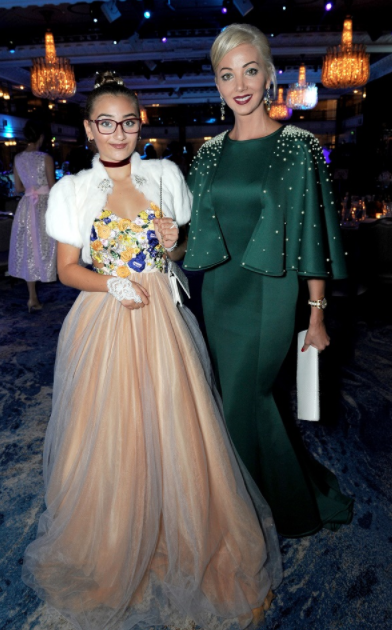 Фото: Edward Lloyd
The Russian Debutante Ball, now in its fifth consecutive year in London, is organised by ESM Event Management, known for its prestigious balls worldwide, in particular the ones in Vienna and Moscow.
www.russianball.co.uk