THE PAINTED BIRD
A young Jewish boy somewhere in Eastern Europe seeks refuge during World War II where he encounters many different characters.
2019 | Czech Republic & Slovakia |Eureka Entertainment|169 mins | Drama, War (Slavic, Esperanto, Czech, Russian, German with English subtitles)
Release Date: 27 March 2020
Director: Václav Marhoul
Starring: Petr Koktlár Udo Kier, Stelland Skarsgård,
Harvey Keitel, Julian Sands, Barry Pepper.
'The Painted Bird' is a 1965 novel by Jerzy Kosiński that describes World War II, through the eyes of a young boy, considered to be a 'gypsy' or Jewish stray, wandering aimlessly around an unnamed country in Eastern Europe.
The story unfolds through a series of 9 chapter headings, each bearing the name of the various adults the young boy encounters, in his long and arduous quest for survival.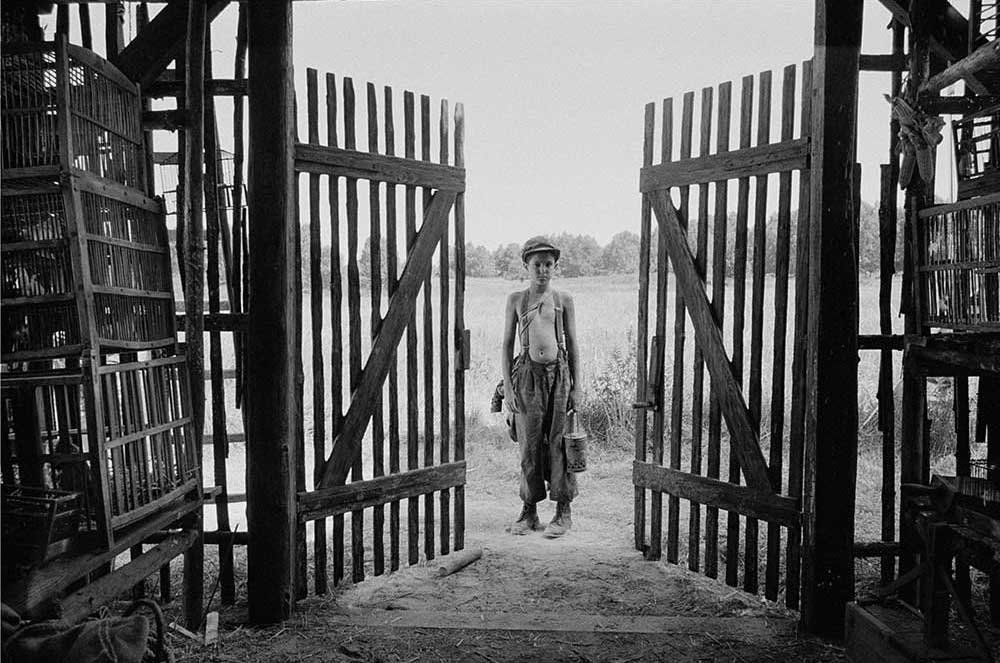 The Boy (Petr Koktlár), is entrusted by his Jewish parents to an elderly peasant woman (Nina Shunevych), where he has to endure hard labour in return for food and lodging. When she dies suddenly and he, whilst in shock, accidentally burns the house to the ground, he is forced to move on.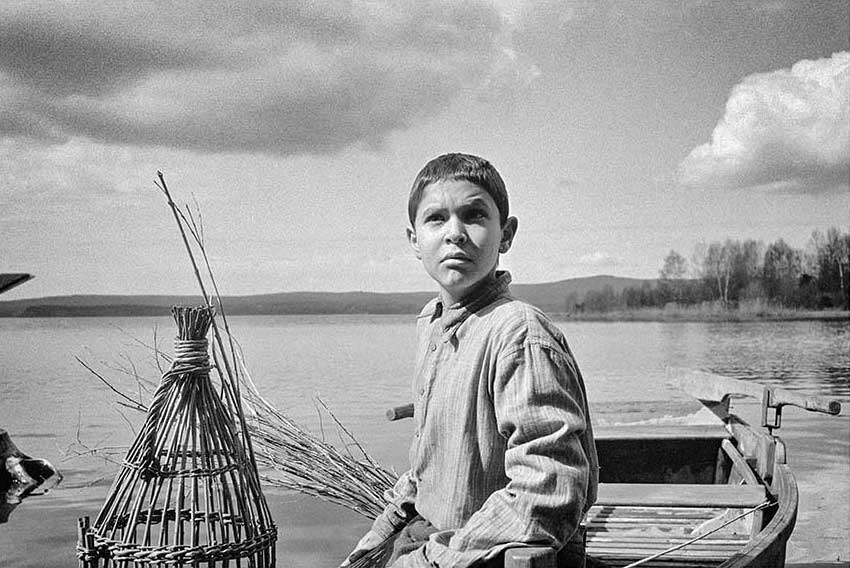 Instead of a young orphaned boy, far from home, being welcomed with open arms by various villagers, as he passes through, he is met with disdain, derision and downright unfathomable cruelty. They appear to have lost any sense of humanity and all that remains is fear, hatred and greed. All have been brutally altered and their only intention is to revisit this brutality on the young boy.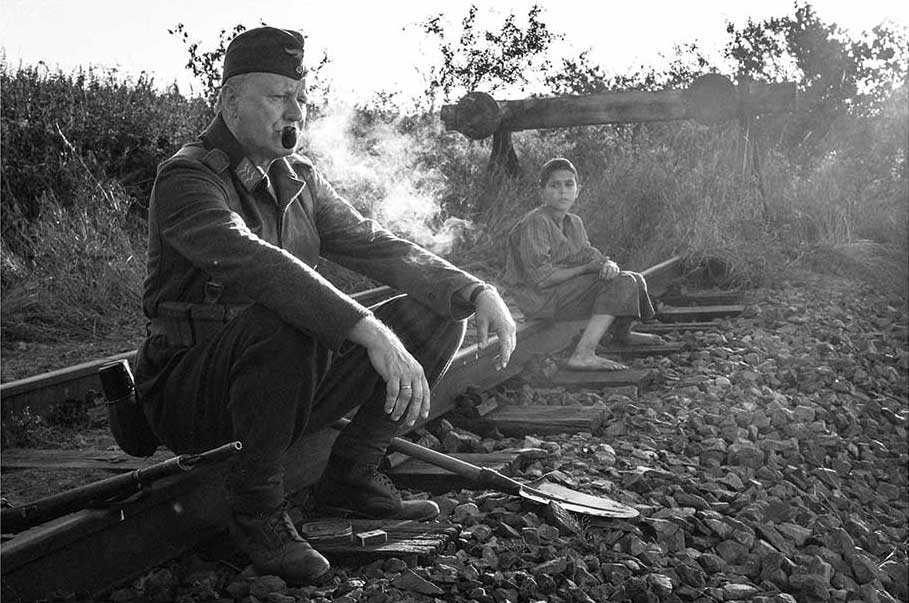 Through the catalogue of hardship, The Boy becomes a 'man' and his survival instincts take over.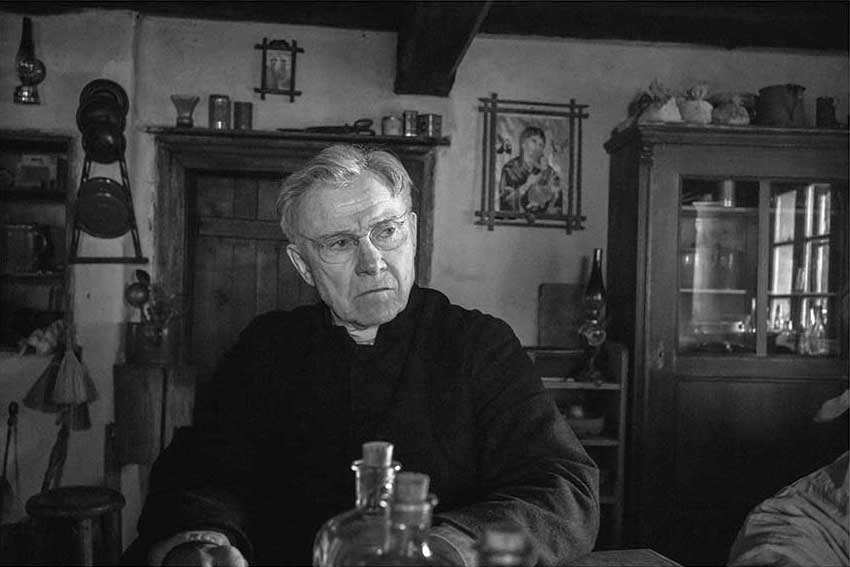 The Painted Bird is a child's-eye view of the atrocities that war brings into the world. All sense of humanity is thrown out the window and, instead, brutality, violence and suffering, come knocking on the door, desperate to be let in.
It took Marhoul 11 years, 4 of which were due to financing, to bring the film to screen, but he never gave up and he certainly knows how to relate a story to its full effect, leaving us numbed, rather than shocked, as the unrelenting scenes of violence and cruelty unfold on screen.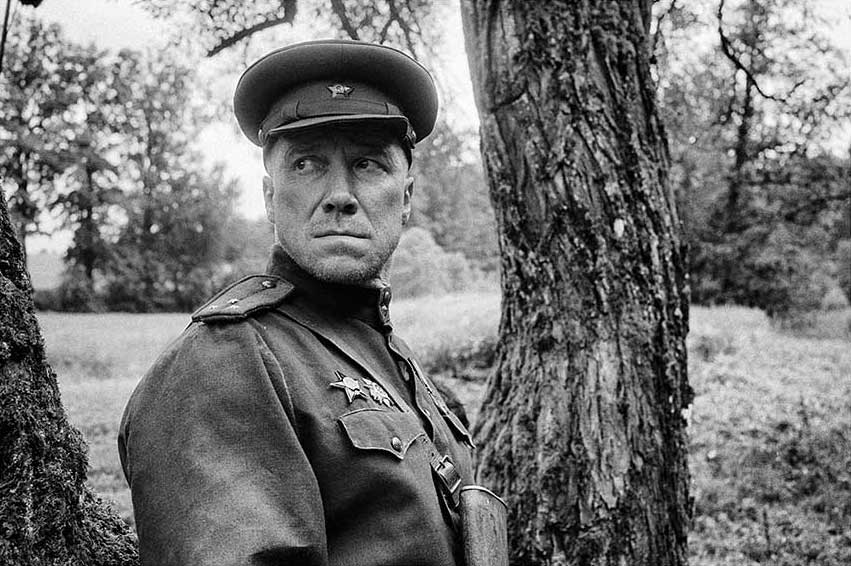 Vladimír Smutný's elegant cinematography, shot in 35mm monochrome, is simply stunning and adds to the air of bleakness and desolation.
An outstanding debut from Kotlar, who was literally plucked out of obscurity, with no acting experience whatsoever. The director saw him, was willing to take a gamble (which he very nearly did not win) and by doing so, managed to coax this extraordinary performance. He appears to be a born natural. Since there was very little dialogue, everything depended on his facial expressions and movement and the film was shot over several years, so that we watch him ageing as the film progresses.
The terrific international ensemble cast includes Udo Kier, Stelland Skarsgård, Harvey Keitel and Julian Sands.
I know much has been said about the film eg half the audience members at last year's Venice Film Festival walked out, but I could not fault it, on any level. I was totally immersed, yet able to distance myself from the evident violence, sadism, even bestiality, but there was nothing too extreme depicted in graphic detail – for the most part, it was left to the audience to fill in the gaps and yes, sometimes that can be even more disturbing… However, you will feel emotionally drained by the end of the film, but that is no reason to not watch it.
Twitch Factor: Sub, Sub Zero

* * *
GREED
Satire about the world of the super-rich.
2019 | UK | Columbia Pictures | 104 mins | Drama, Comedy
Release Date: 21 February 2020
Director: Michael Winterbottom
Starring: Steve Coogan, Isla Fisher, David Mitchell,
Asa Butterfield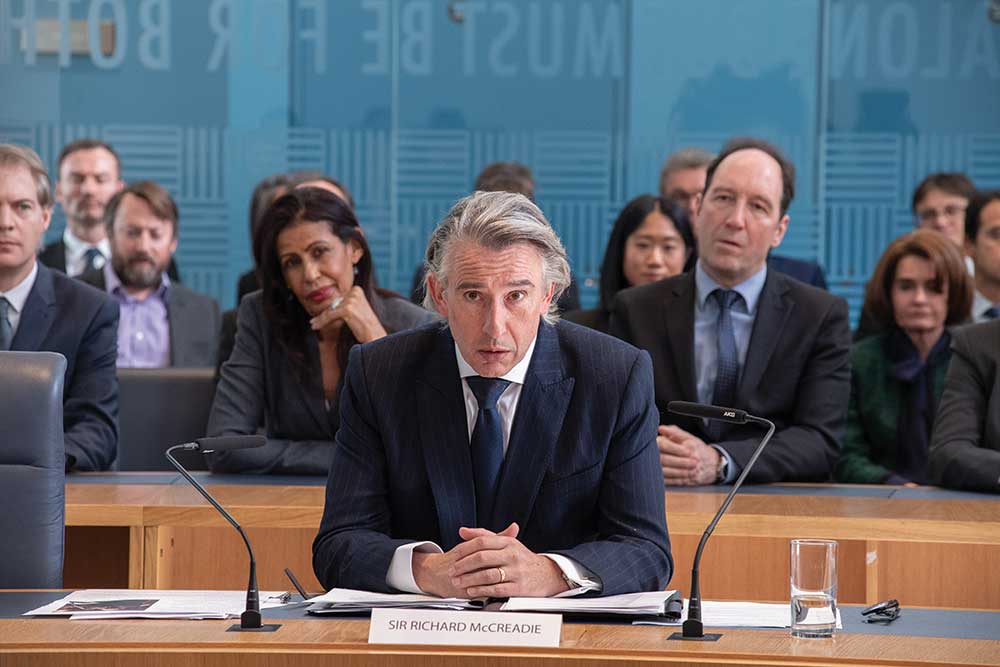 The film is based on disgraced retail fashion mogul, Sir Philip Green, albeit that his Jewish heritage has now become Irish.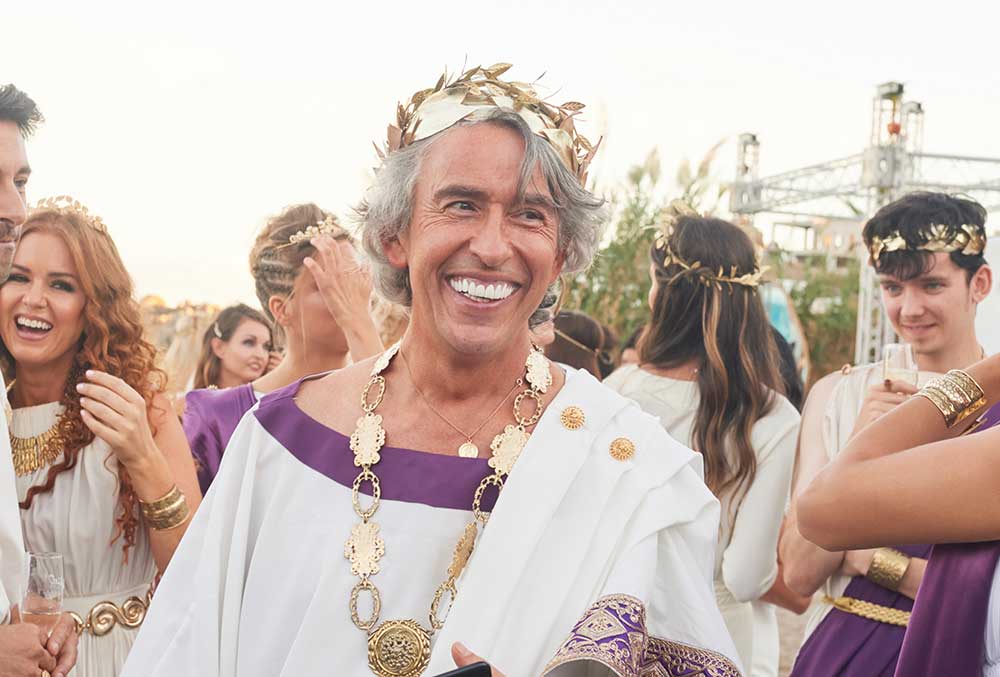 "Money, money, money, must be funny, in the rich man's world…" as the ABBA songs goes, but no-one who works for Sir Richard 'Greedy' McCreadie (Steve Coogan) is laughing.
The film begins with the run-up to Sir Richard's lavish 60th ancient Rome-themed party to be held in Mykonos …yes, I did say Mykonos, rather than Rome – each to his own, as they say. It is the last few days before the event, and tempers are running frayed (namely Sir Richard's) and preparations are not going according to plan.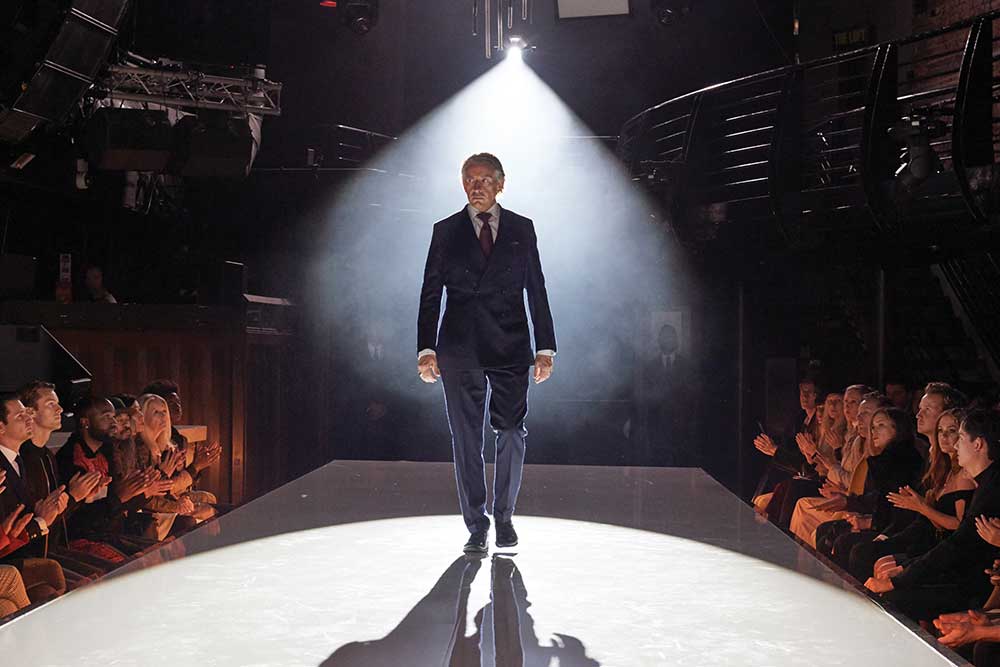 Added to the mix is the fact that he has suffered a nightmare of bad publicity, after being called before a parliamentary selection committee to account for all his business misdeeds, as a result of which, all the celebs are finding excuses not to attend his bash – apart from Clarence, the lion, who will make a star turn during the evening's truly tasteless festivities.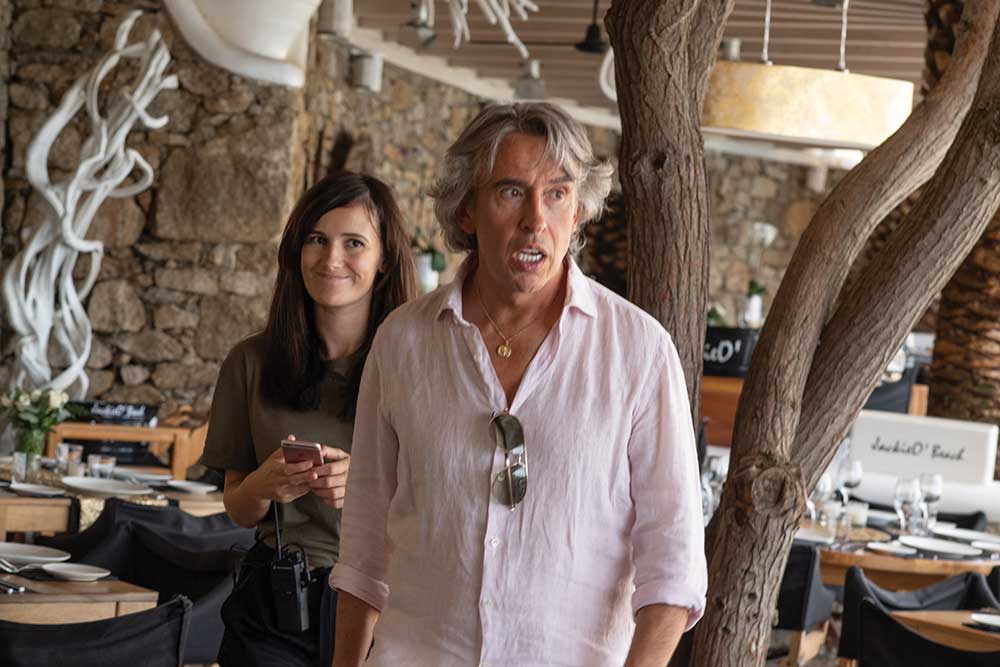 Sir Richard hires a cynical and self-hating journalist, Nick (David Mitchell), to write a sycophantic authorised biography, but soon his true feelings towards Sir Richard come to the fore and there is no going back.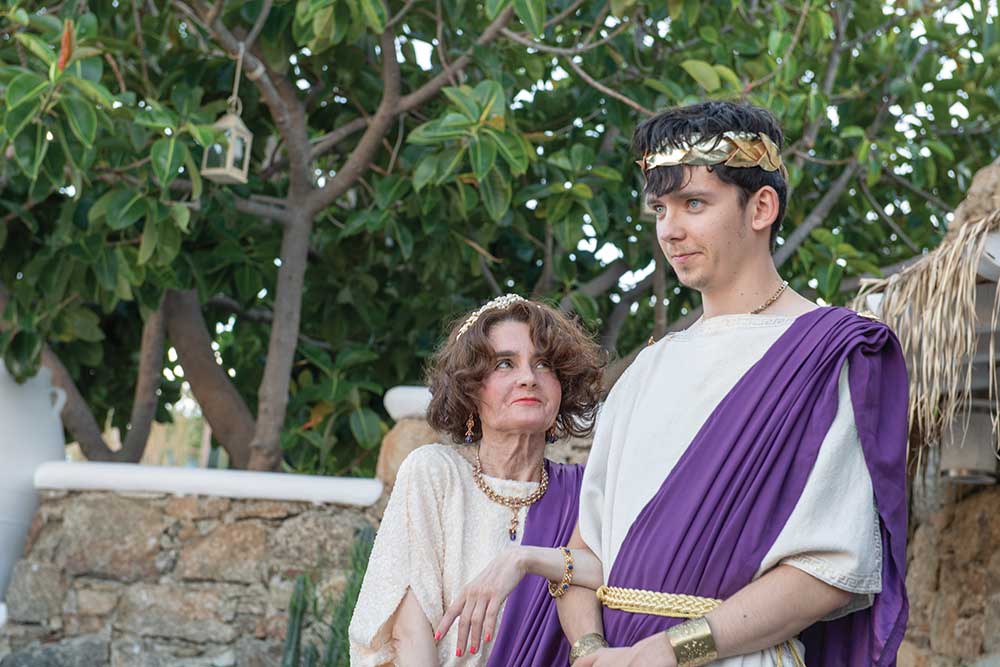 The best parts of the film are probably the flashbacks where we see him as an obnoxious public school boy (Jamie Blackley), the scenes where he is facing the committee, as well as the scenes in Sri Lanka, where he is brutally exploiting developing-world labour.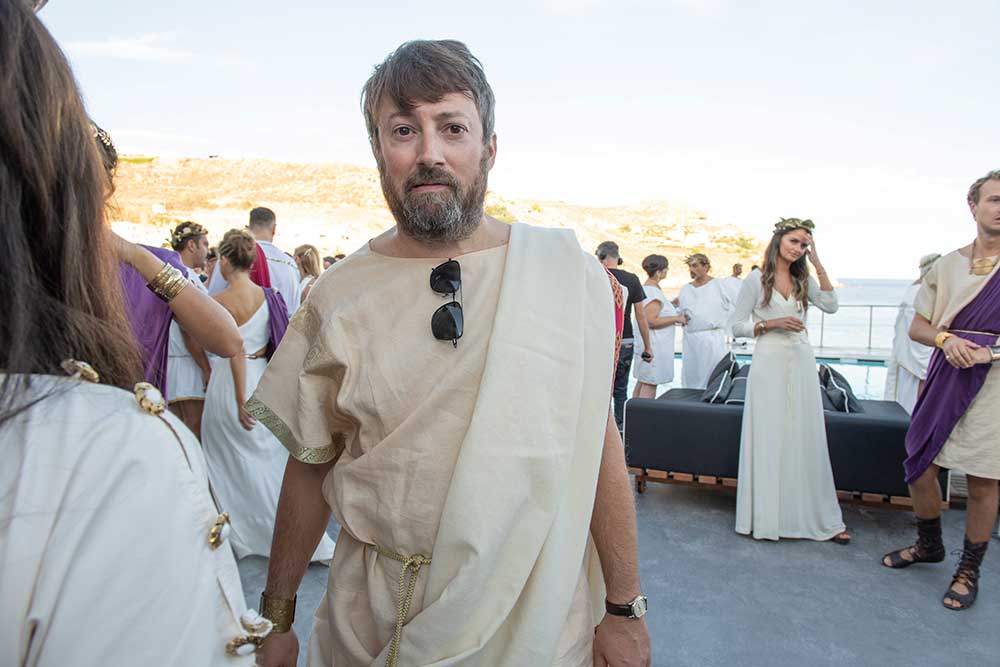 Whilst I have to say, that I am not overly fond of Michael Winterbottom films, I really enjoyed this mockumentary and caricature of Top Shop boss, Sir Philip Green – I'm not quite sure if he has been divested of his Knighthood. He has produced a very sharp and well written script, with additional material supplied by Sean Gray.
Winterbottom appears to have done a lot of research into the fashion retail business and on the less serious side, it is rather mind-boggling to learn that Elton John will play at your party for $ 1million and Tom Jones for a mere $ 350,000? Who knew?
Over the years, Coogan has proved himself to be a fine actor and it doesn't look as if he is going to retire any time soon. Not that he should…
Isla Fisher, who is gloriously de trop as Sir Richard's first wife, Samantha, proves herself to be a worthy opponent in the 'I can do no wrong' stakes.
Shirley Henderson, as his adoring mother, is a woman not to be messed with, and if you deign to do so, it is at your own peril. She is superb, as usual. I had to look twice before I recognised her – only the timbre of her voice, gave her away!
Last, but not least, let me not leave out dear old Clarence, who puts in a stunning performance, doing what he does best and that is … being a lion. One cannot help but cheer, even when we should be showing some empathy.
Fun film but also, don't forget that it is based on an actual living person, who has left a trail of nothing but misery in his wake, with not one redeeming feature in sight.
The best line of the film? "I'm not a gynaecologist, but I know a c*** when I see one!" Never a truer word was spoken…
Twitch Factor: Sub, Sub Zero

* * *
VIVARIUM
A young couple looking for the perfect home find themselves trapped in a mysterious labyrinth-like neighbourhood of identical houses.
2019|Ireland, Denmark, Belgium, USA |Vertigo Releasing|97mins |Mystery, Sci Fi
Release Date: 27 March 2020
Director: Lorcan Finnegan
Starring: Jesse Eisenberg, Imogen Poots, Jonathan Aris,
Senan Jennings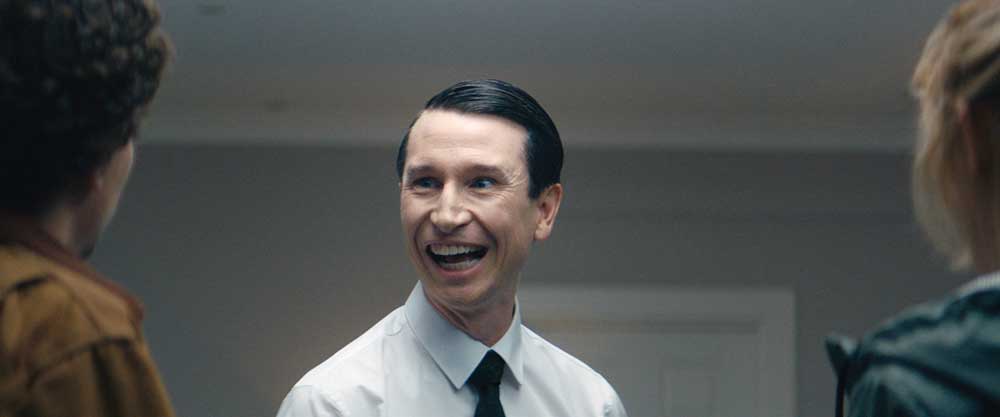 One day after school, Gemma sees a little girl outside in the grounds, who is crying at something she has seen on the grass. On closer inspection, it is a baby bird who appears to have fallen out of its nest or perhaps has been ousted by one of the predatory cuckoos, in the tree above. But, equally, it could have been knocked out by Tom who has been up the tree, trimming its branches.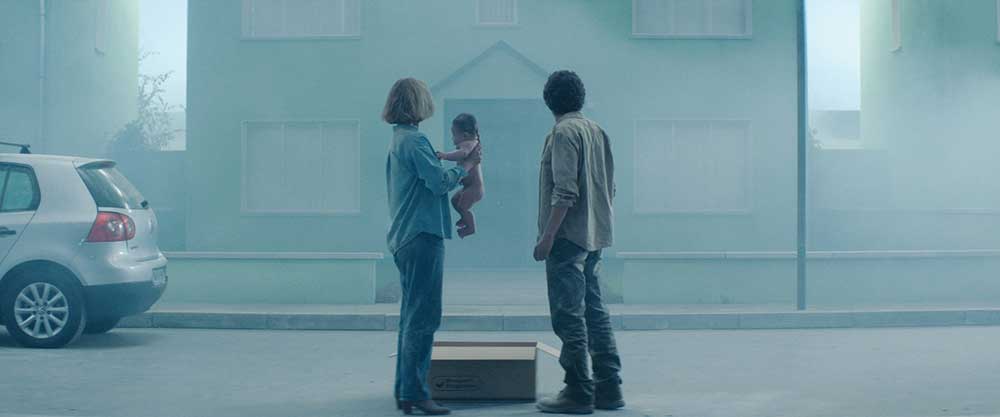 Looking for a place of their own and encouraged by a friend, they set out to house-hunt together and chance upon the office of a new housing development, called 'Yonder.' The named itself should have made them think twice, compounded by the fact that the real-estate agent, Martin (Jonathan Aris) is way off kilter and no-one in their right minds would dream of buying anything from him – you would be too busy running out the front door!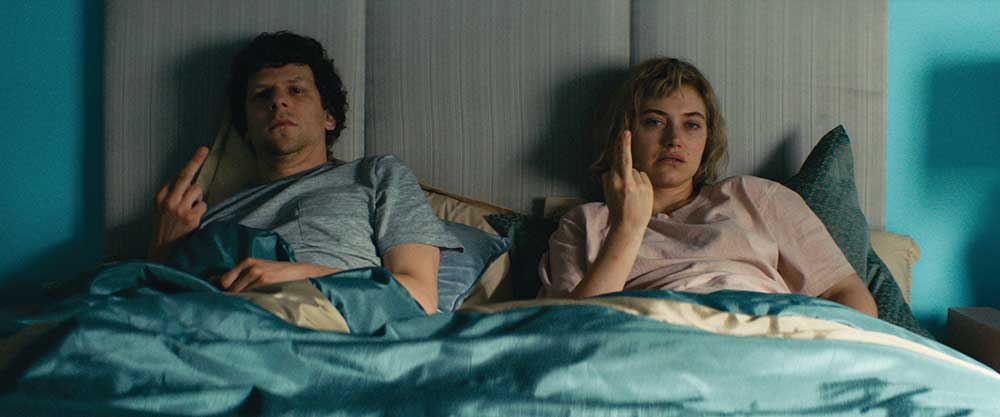 Suffice to say, the audience cottons on, but our intrepid duo decide to 'go with the flow.' Something they will learn to regret, big-time.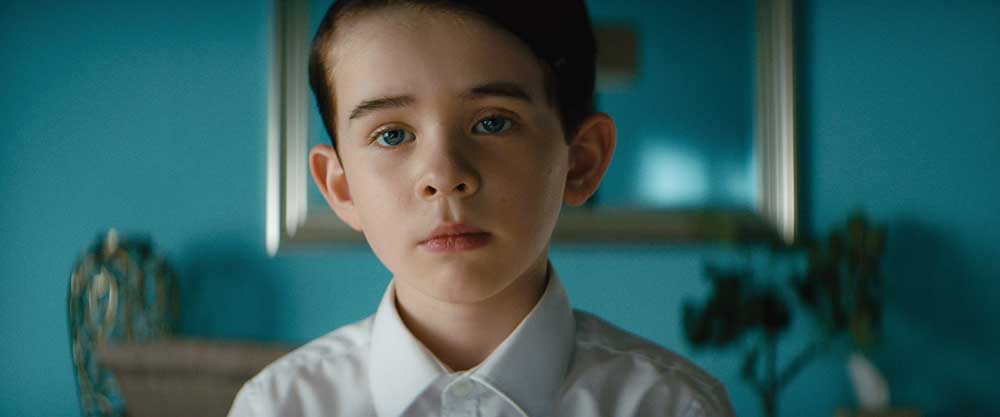 Martin tells them to follow him in their car, to 'Yonder'. A short drive later, they arrive at the development, only to be confronted with row upon row of minty green houses, resembling boxes. He stops outside No 9. There appears to be no sign of normal life as we know it: no domestic animals, no one walking anywhere and in fact, no cars. Hello, take the hint here!
They are left to wander around the house and then realise that Martin has scarpered, never to be seen or heard of again! And still the penny doesn't drop…
They do try to escape but soon realise that they are travelling round and round in circles but someone is delivering boxes of food and supplies, meaning that there must be a way in and, presumably, a way out.
To add to their woes (depending on how you view it), a third individual is added to the mix – a baby – which is left outside their house. Said 'baby', grows at an extraordinary rate and will prove to be their ultimate challenge.
Director, Lorcan Finnegan, together with his co-screenwriter have envisaged a bad dream and put it in motion for all of us to see and experience and they have both done a fantastic job.
Poots shines as Jemma, going through all the emotions of love and happiness, fear and desperation, grief and rage.
Eisenberg is well cast as Tom, to whom we can relate at the beginning but his struggles to adapt to their new lifestyle leads him to turn more and more aggressive, as he develops an insane obsession in order to distract himself.
The other two stand-out performances are Aris, as Martin, who resembles a bible-bashing salesman, with enough tics and quirks, to have any sane person running for the nearest exit. The other is the child actor, Jennings, who plays the school-aged version of the mystery boy, who is superb and to be honest, I did keep asking myself, "Am I normal in thinking that they should kill him?" But I only allowed myself a fleeting moment of guilt.
Have you ever wondered what it must be like to be a lab rat? Then this film should enlighten you, big time. Being fed, watered and left running round and round in circles, never going anywhere… it is about loneliness and depression in the extreme and the inevitable decline of the human spirit.
I know it doesn't sound like a recipe for a night out at the cinema, but it is worth it for its black comedy quirkiness.
A very bizarre and original film but equally, also entertaining in its extreme weirdness. Vivarium is a metaphor about the soullessness of suburbia and how domestic anxiety can only have a corrosive effect on any relationship.
Must see, if only for its original concept, although it did remind me a little of the 1967 TV series, 'The Prisoner', starring Patrick MCGoohan.
Twitch Factor: Sub, Sub Zero

* * *
LOVE SARAH
A young woman wishes to fulfil her mother's dream of opening her own bakery in Notting Hill, London. To do this, she enlists the help of an old friend and her grandmother.
2019|UK |Vertigo Releasing|97mins |Drama
Release Date: 24 April 2020
Director: Eliza Schroeder
Starring: Shannon Tarbet, Shelley Conn, Celia Imrie,
Rupert Penry-Jones, Bill Paterson
Love Sarah is an original and delightful comedy drama following the travails of an extended family of three women who, against all odds, want to open a fashionable bakery.
Sarah Curachi, a baker par excellence and on the cusp of making a name for herself, is tragically killed in a cycling accident, on the eve of picking up the keys to an empty shop in Golborn Road, which will house her new bakery.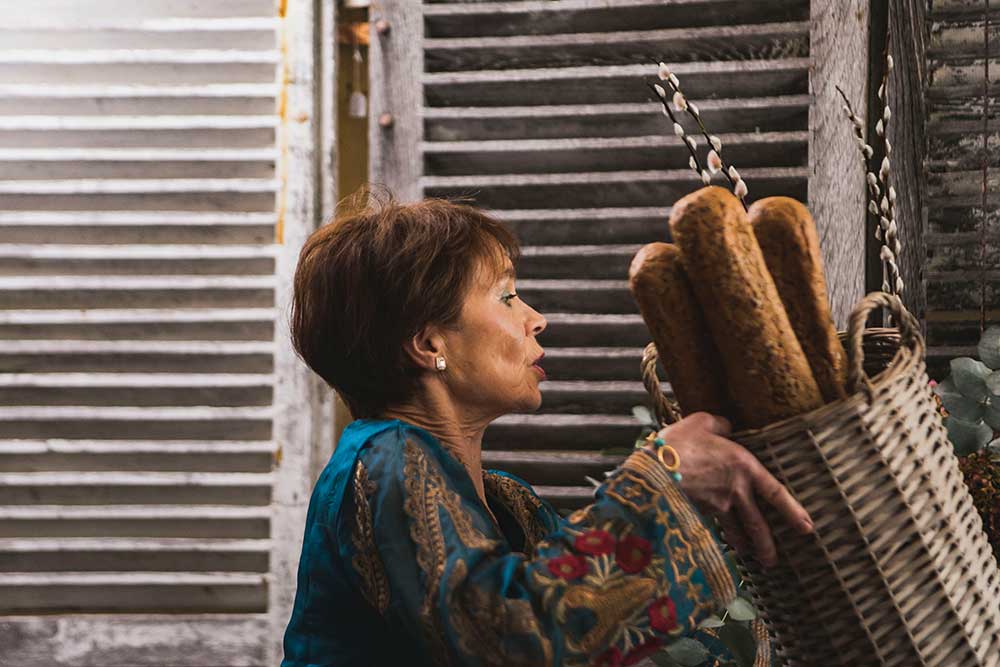 Her best friend and partner, Isabella (Shelley Conn), is left to pick-up the pieces and tries to terminate the commercial lease. But to no avail. Soon she is struggling to keep up with the rental payments and confides in Clarissa (Shannon Tarbet), Sarah's daughter. Although being an aspiring dancer, she tells Isabella that she still wants to open the Bakery, in honour of her mother, that she will give up her dancing in order to accomplish this and at the same time, will somehow find the money from somewhere.
Meanwhile, finding herself homeless, she decides to pay her estranged grandmother, Mimi (Celia Imrie) a visit, if only to find a room for a night or three and hoping to rebuild the bridges torn down between her mother and grandmother.
Mimi offers her a room and in doing so, Clarissa decides to take the bull by the horns (knowing full well that the breakdown of communication between her mother and grandmother was due to the fact that she would not loan Sarah any money to put into her bakery venture), she asks Mimi for her help.
Unsure at first whether to help Clarissa and Isabella, she is eventually won over. However, when Sarah's ex-boyfriend, Matthew (Rupert Penry-Jones) turns up at the yet-unopened bakery, Mimi insists that he take the helm as the chef. Spurred on by a more personal agenda, his loyalty comes into question and the bakery is put at risk.
A promising start from Eliza Schroeder's debut feature film. A well observed piece about grief, regret and attempting to move on following an unexpected bereavement.
A lovely feel-good film with a great ensemble cast, with Imrie in excellent form.
Various bakers contributed their wares and whilst watching the film I was tucking into a slice of Ottolenghi's 'Persian Love Cake', which is also featured in the film (amongst other culinary delights).
Make sure you eat before you watch the film, otherwise you will be hightailing it out of the cinema and hoofing it to the nearest Ottolenghi branch, in order to sample the deliciousness first-hand. Actually, I went one better, I went home and went straight on Amazon to buy his latest cookbook offering, 'Sweet', which has the recipes for most of the cakes seen on screen.
Don't say I didn't warn you!
Twitch Factor: Sub Zero